Polestar 3 redefines what a high-performance, premium and technologically advanced SUV can be. Naturally, the perfect choice for an equally accomplished audio system is Bowers & Wilkins.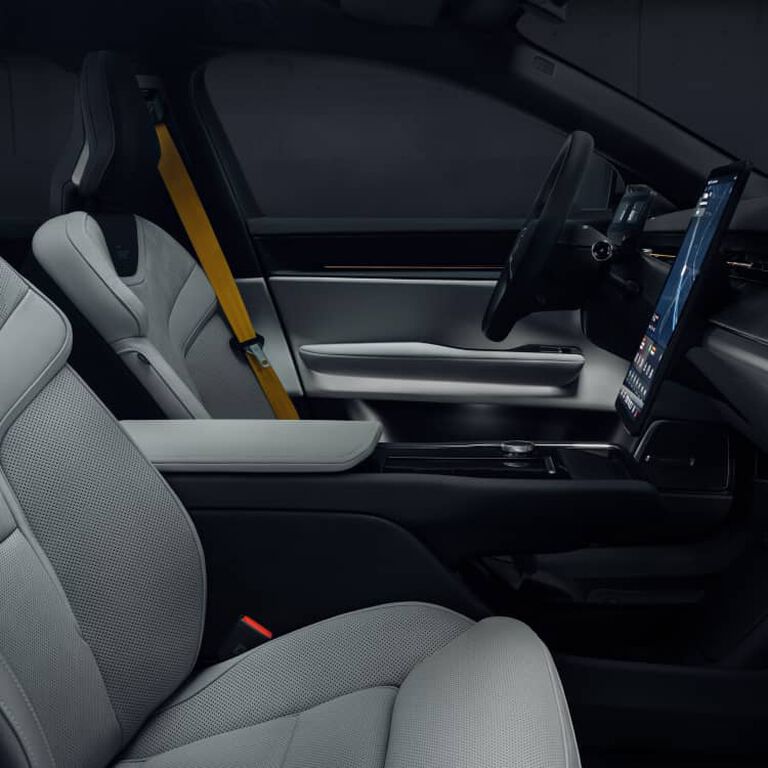 The sound of boundaries being broken
A 25-speaker system as innovative and ground-breaking as the vehicle in which it resides.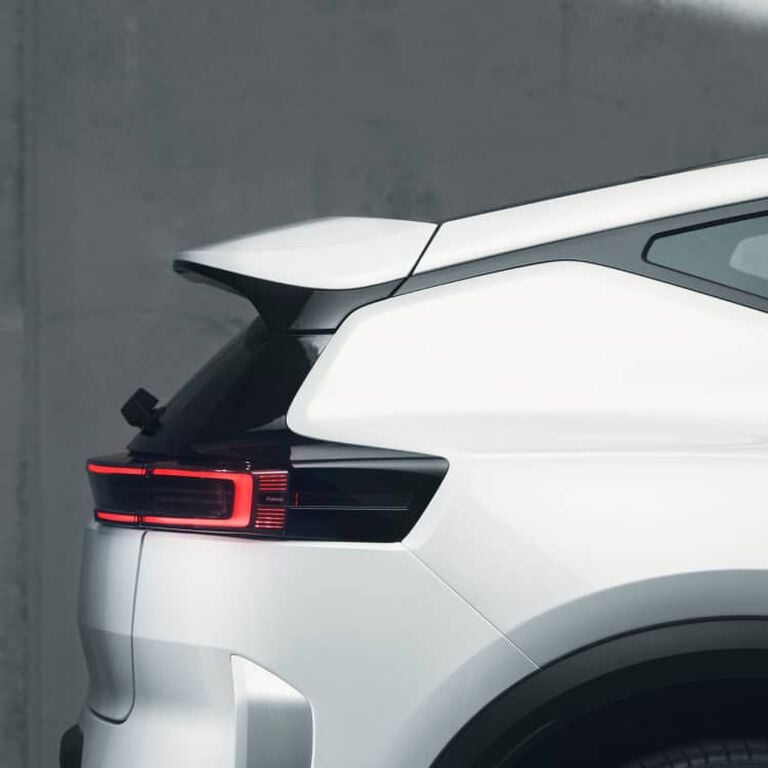 The height of sonic expression
Immerse yourself in Dolby Atmos spatial audio, enabled by technologies developed for the world's most accomplished loudspeakers.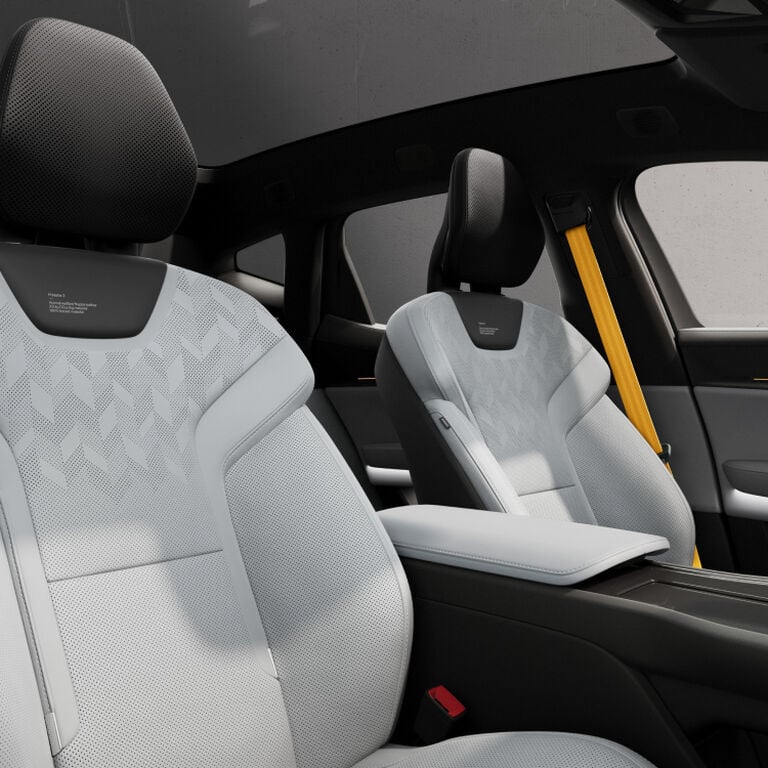 Experience the extraordinary
Expertly tuned to ensure a peerless listening experience in every seat.
Bowers & Wilkins' dedication to its principles and determination to deliver the best possible in-car audio experience perfectly complement Polestar's engineering philosophy. This is a collaboration based on shared passions and common beliefs.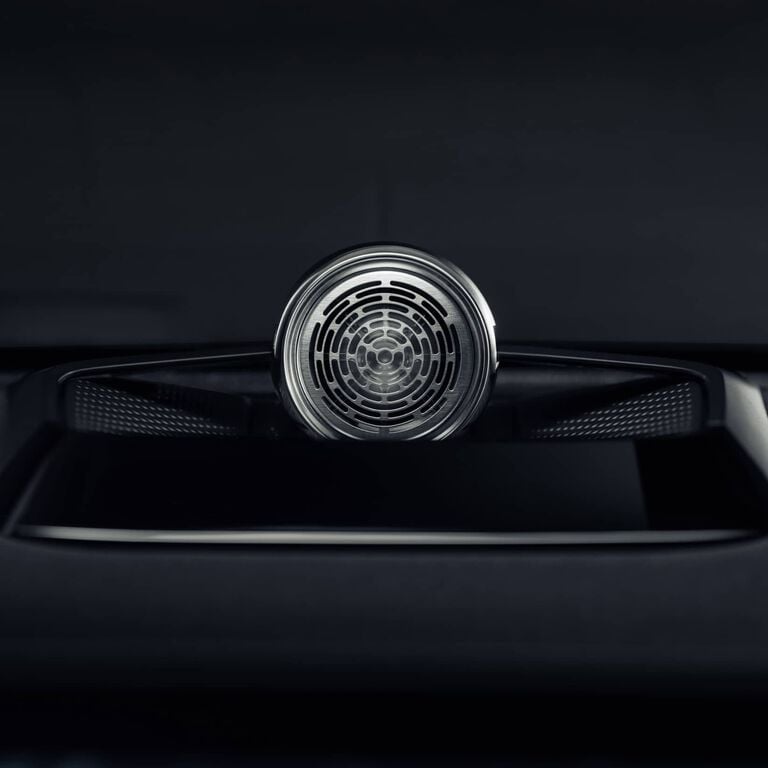 Advancing the art of audio
Bowers & Wilkins develops its revolutionary drive unit technologies to extract world-class precision and unparalleled fidelity from its award-winning loudspeakers. Naturally enough, those same technologies also provide superb sound in Polestar 3.
The sound of the studio on the road
The iconic Tweeter-on-Top technology, originally created by Bowers & Wilkins for its flagship loudspeaker ranges, adds exceptional performance and dramatic looks to an already dramatic, high-performing system. Ideal for the dramatic, high-performance Polestar 3.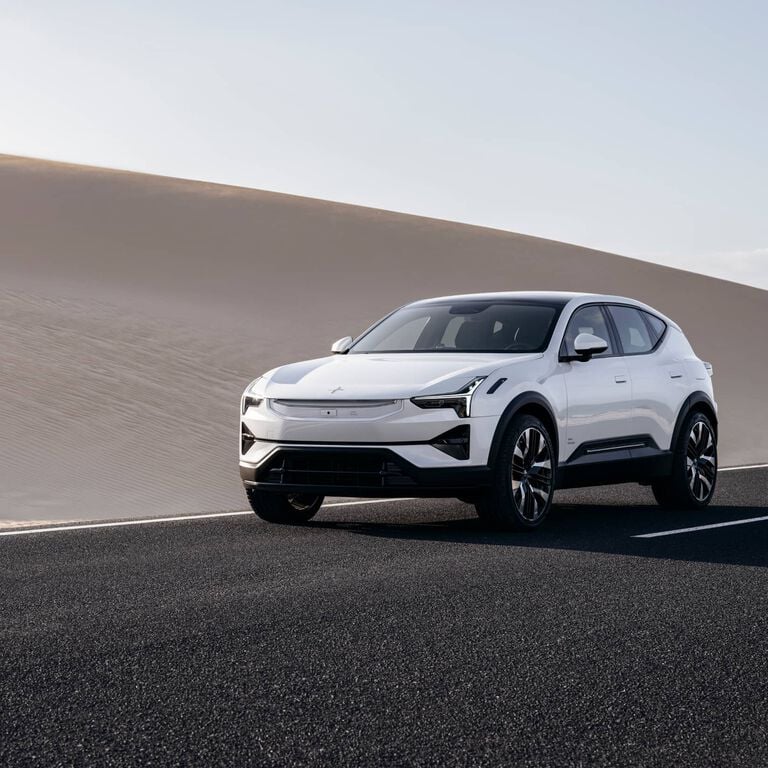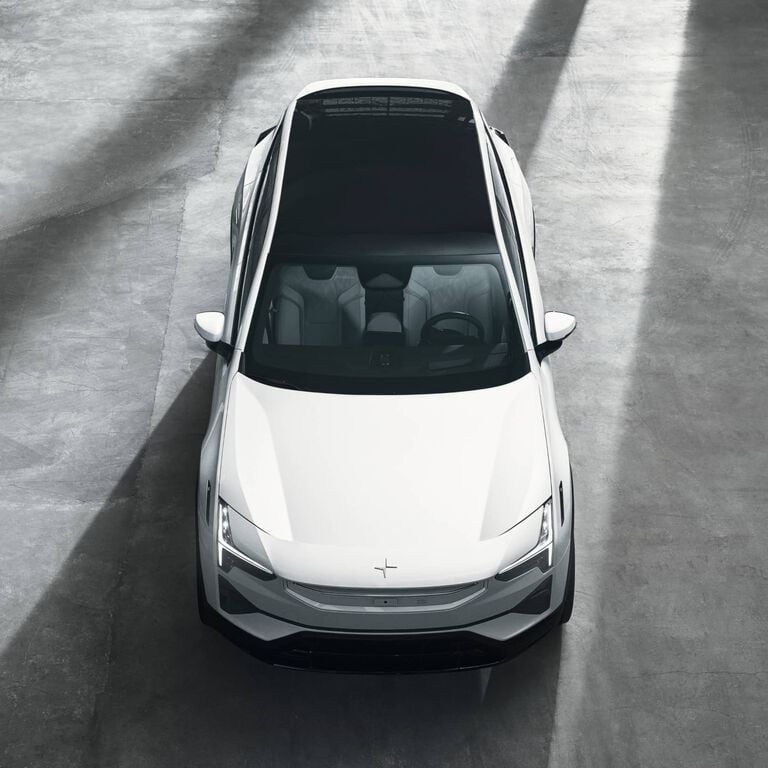 Where innovation and performance meet
Thanks to a combination of relentless attention to detail, cutting-edge technologies and a deep understanding of the cabin architecture of Polestar 3, Bowers & Wilkins has created an extraordinarily accomplished bespoke audio system.
Hear the sound of forward-thinking design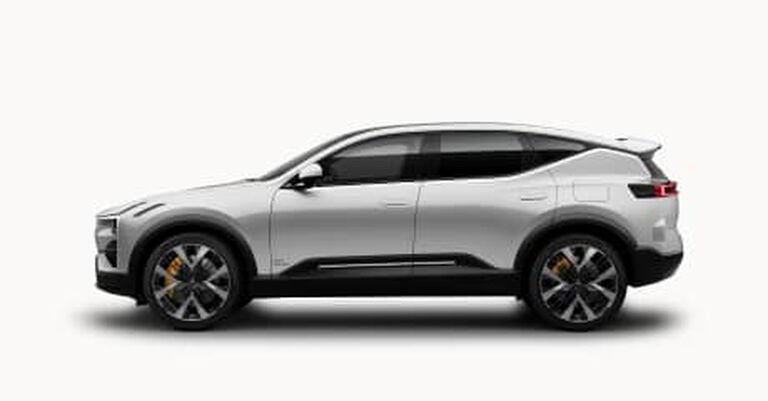 Polestar 3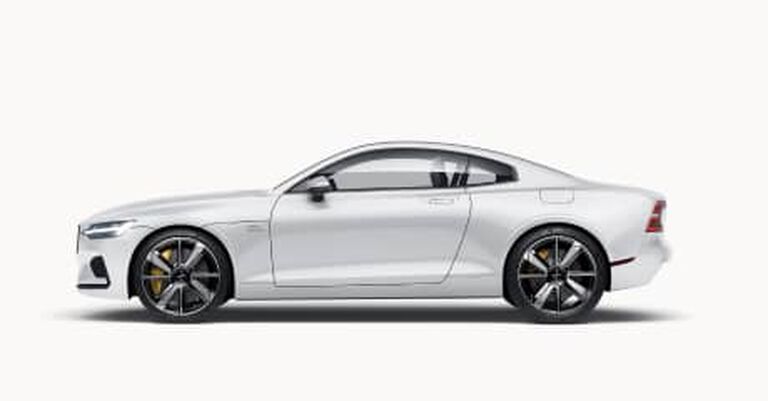 Polestar 1
Polestar 3 is the SUV for the electric age, so its audio system should be equally forward-thinking. That's why Bowers & Wilkins has engineered a bespoke integrated sound system as cutting-edge and high-performance as the vehicle it calls home.
A vehicle that represents the future of personal transport deserves – demands, in fact – an audio system that shares the same philosophy of excellence through engineering. The Polestar 1 and its Bowers & Wilkins audio system are in sync.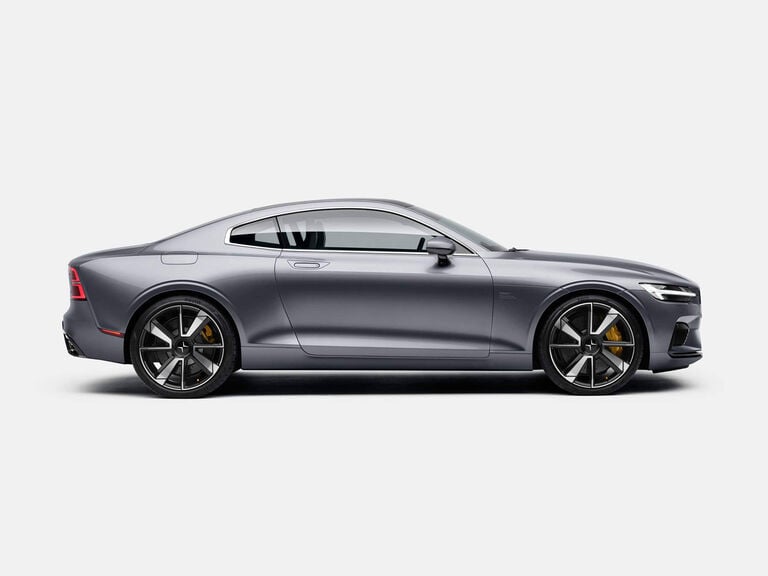 Speaker breakdown
5x 25mm Nautilus® Double Dome tweeters
7x 80mm Continuum® midrange speakers
4x 170mm Woofers
8x 40mm Fullrange speakers
1x 250mm Subwoofer
Sound modes
Studio
Individual Stage
Concert Hall
Multiband Equaliser
Sound processing
Dolby Atmos®
QuantumLogic® Immersion
Dirac Unison
Vehicle Noise Compensation Technology
Virtual Venues Live
Speaker breakdown
7x 25mm Nautilus® Double Dome tweeters
3x 100mm Aramid fiber midrange speakers
2x 80mm Aramid fiber midrange speakers
2x 165mm Midwoofers
2x 170mm Woofers
1x 250mm Subwoofer
Sound modes
Studio
Individual Stage
Gothenberg Concert Hall
Sound processing
QuantumLogic® Surround
Dirac Unison
Vehicle Noise Compensation Technology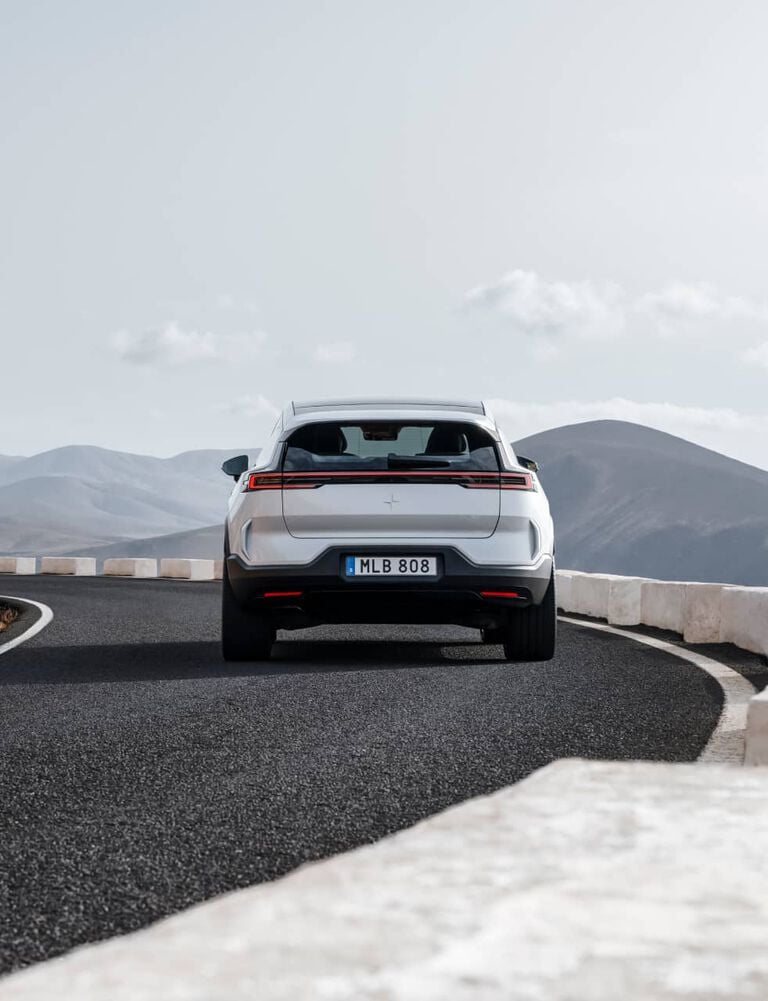 Dynamic and effortless amplification
To deliver the power, scale and fidelity of sound you demand in a car as impressive as Polestar 3, Bowers & Wilkins uses 1610 watts to power its 25-speaker system.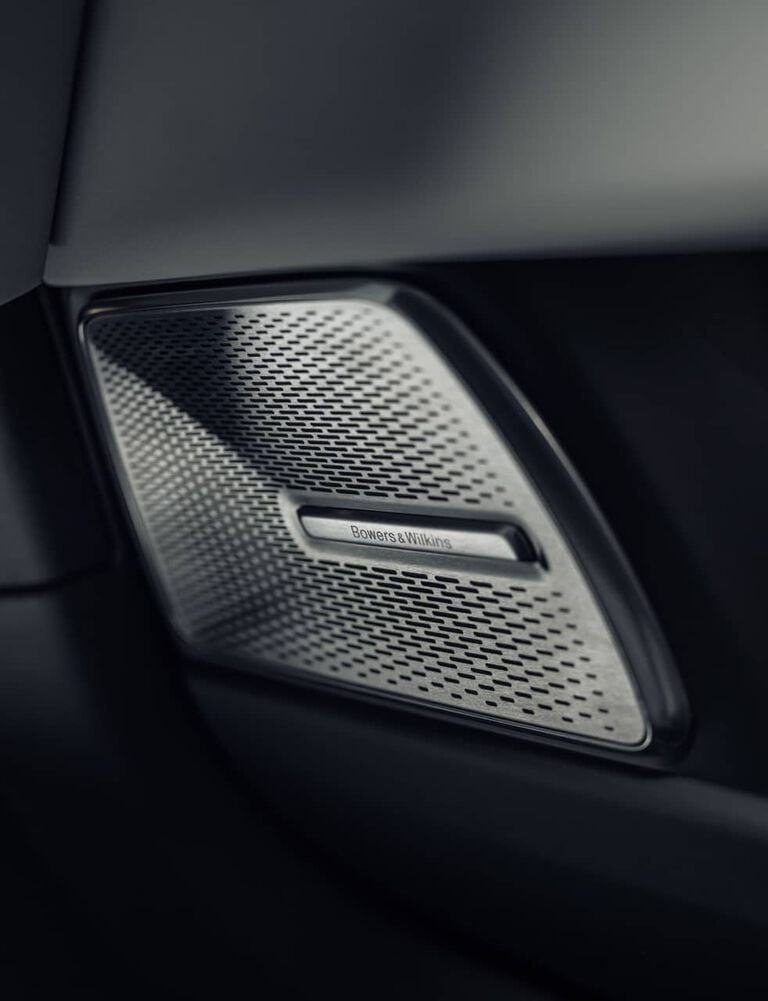 Choose the sound that suits you
Our perfectly positioned speakers tailor your listening to suit your music and your mood, from an intimate listening environment to the broad, expansive acoustics of the Gothenburg Concert Hall in Polestar's Swedish hometown.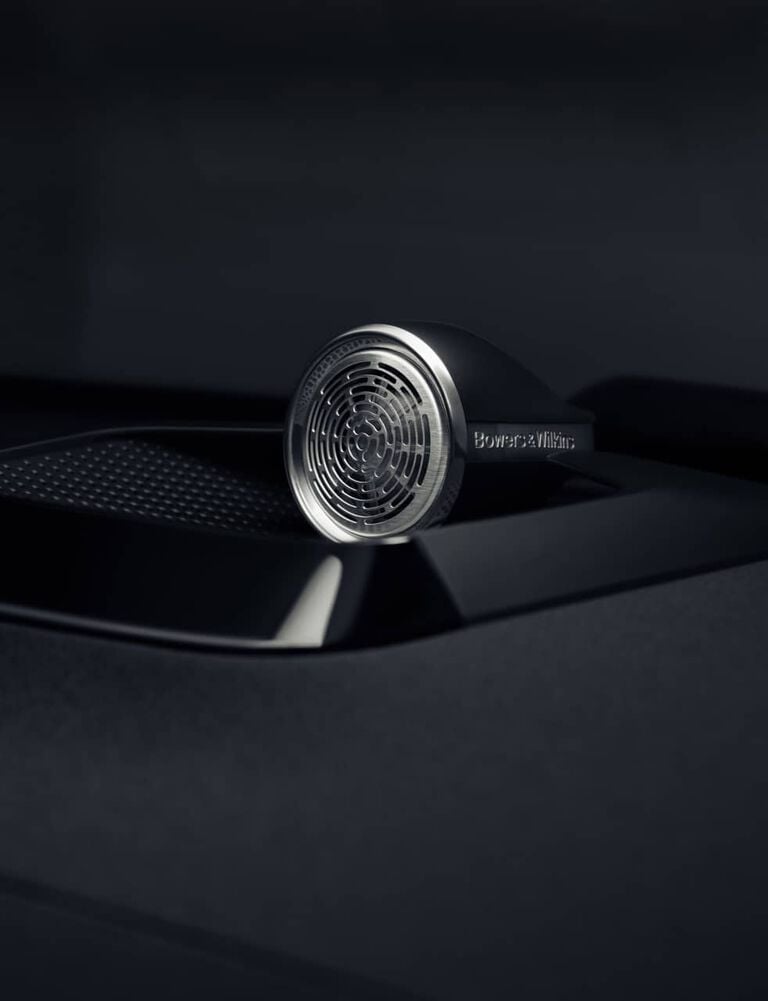 Unique loudspeaker technology
It took five years for Bowers & Wilkins to develop its legendary Nautilus loudspeaker. Its radical design has been integrated into the Polestar 3's audio system, delivering an even more expansive sound.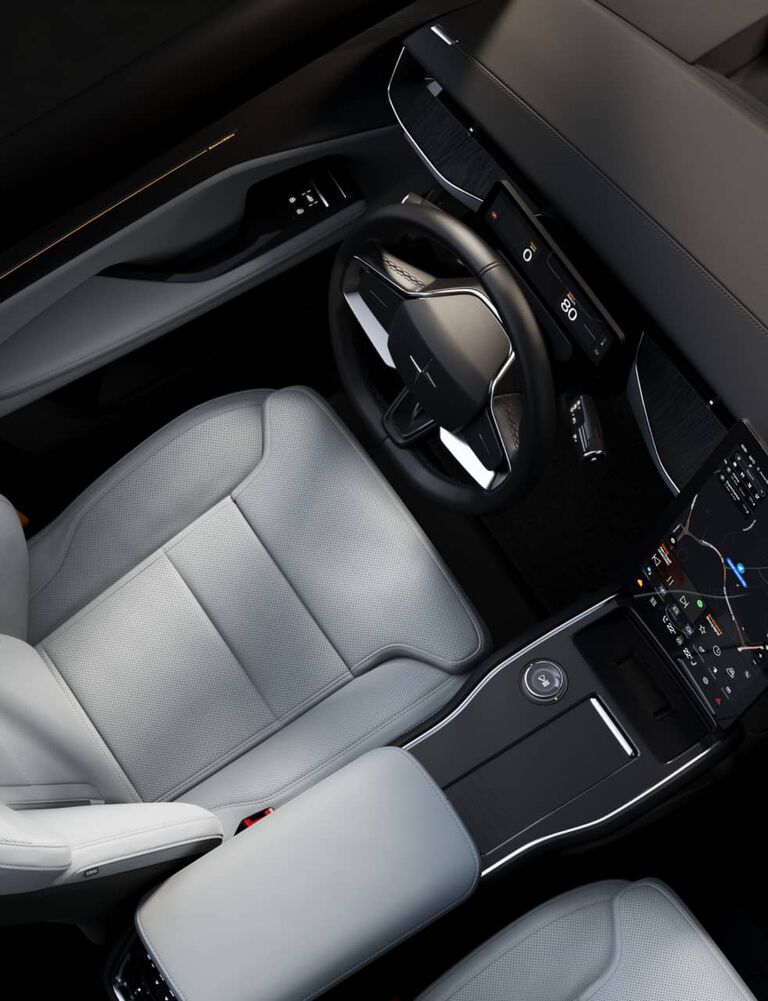 Beautiful to behold, thrilling to listen to
Bowers & Wilkins in-car audio systems are designed to both seamlessly blend with and effortlessly enhance the car's interior. Our latest system in Polestar 3 is no exception.