11th July 2023
The Story of Signature
Every Signature model has had its own unique identity and at the same time, every model has been connected to its predecessor by several common threads: no-holds-barred performance, unique, distinctive beauty and special-edition exclusivity.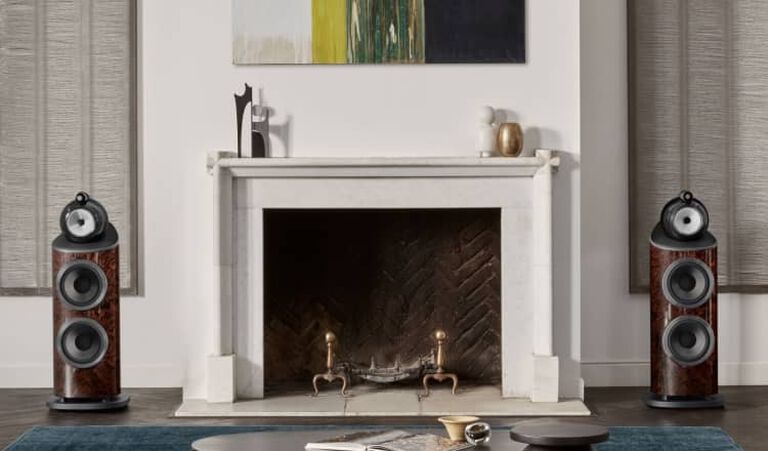 The name 'Signature' is one of the most illustrious and also one of the most evocative in the Bowers & Wilkins canon. We apply it sparingly, carefully – and only when the product concept we've got in mind is appropriate and consistent with the narrative that underpins our Signature models.
Every Signature model has had its own unique identity and at the same time, every model has been connected to its predecessor by several common threads: no-holds-barred performance, unique, distinctive beauty and special-edition exclusivity.
It all began with the Silver Signature, launched in 1991. Our founder, John Bowers, succumbed to cancer in 1987: as a tribute to him, the engineering team at SRE conceived of a no-holds-barred special-edition speaker that would encapsulate all of his ideas and everything he stood for in one product. Essentially, it would be a personal tribute, a loudspeaker imbued with his distinctive 'Signature'. The timing of its release was no accident, either: 1991 marked 25 years since the founding of the company and of course, the occasion of our Silver Anniversary would provide still more inspiration for the engineering that underpinned the speaker's design.
A celebration of our knowledge
Silver Signature was not the only product to be inspired by John Bowers' passing. There was another, parallel loudspeaker project also under way at SRE that would eventually become something quite different: Nautilus. It would emerge in 1993 as a new breed of loudspeaker, one enabled, in many cases, by entirely new engineering approaches that had never previously been adopted by Bowers & Wilkins. A loudspeaker design like no other, Nautilus was more a research project made reality, a design enabled by innovative and decidedly different thinking.
Silver Signature, by contrast, was rooted in proven design concepts that were already well-established and clearly identified with the brand. A relatively compact two-way loudspeaker with a 16-litre enclosure, it used a tweeter-on-top configuration plus a flexible 7-inch Aramid Fibre mid/bass cone: anyone familiar with the Matrix 805 would find it instantly recognisable. The difference lay in the quality of the execution: Silver Signature was crafted as a fully optimised and no-expense-spared version of established Bowers & Wilkins engineering principles. It was a showcase, if you like, not of where the brand was headed in the future, but of how much knowledge it had amassed thus far.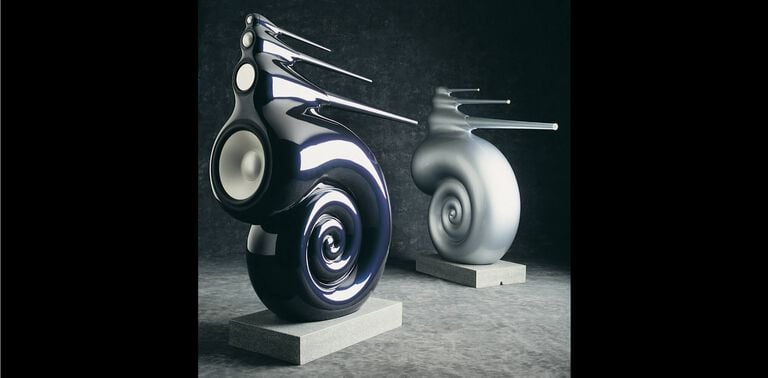 Silver purity
Every major metal component in the Silver Signature apart from its aluminium tweeter dome was silver. Those large metal protectors over the midrange drive unit and the tweeter? Silver. The terminals? Silver too. And inside, the speaker just abounded with the stuff. It used silver windings on the voice coil, silver foils and windings inside the capacitors, silver cabling to feed its drive units and still more silver cabling to connect to its crossovers, which were housed in external components for superior isolation from the cabinet. 'Exotic' doesn't even begin to cover it – and that's before you discuss the beautiful Bird's Eye Maple or Bobinga Root veneers, or the bespoke speaker stands constructed from Welsh slate.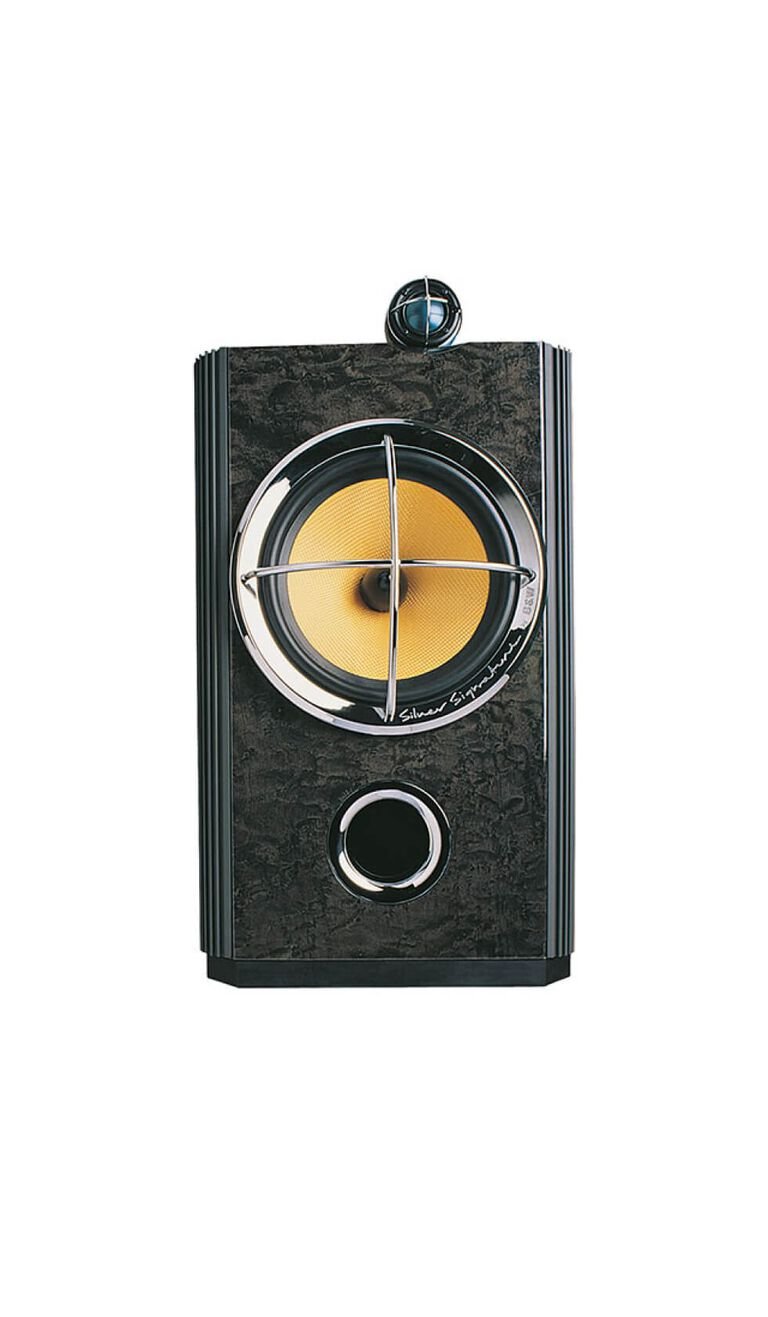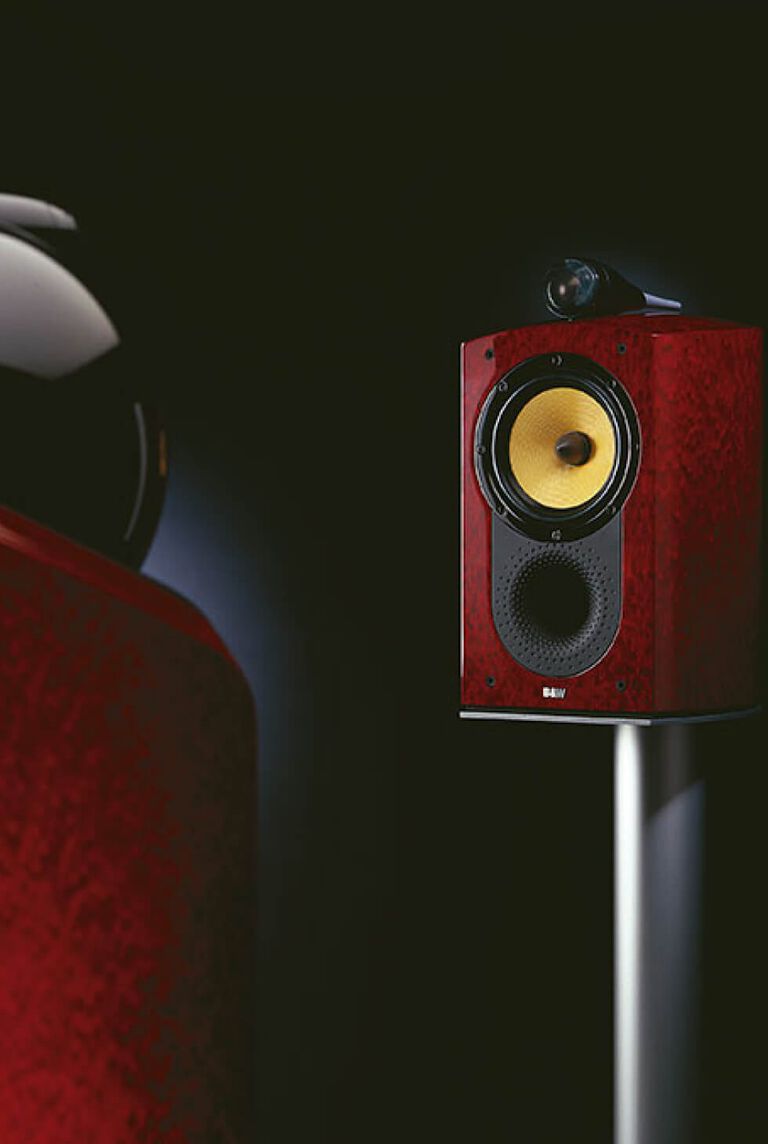 Of course, that sort of attention to detail had a price, and it was a hefty one: back in 1991, a pair of Silver Signatures cost more than four times as much as those 805 Matrix models that were, superficially at least, very similar. But for the few passionate enthusiasts who bought them, it didn't matter a jot. This was an extraordinarily capable and clearly very special loudspeaker. One of the most eminent reviewers of the day said it offered "easily the highest level of performance from a loudspeaker anywhere near its size in my listening room"; he liked his review pair so much, he bought them to keep as references.
Through the decades, a few more Signature models have emerged to build upon this extraordinary starting point. Signature 30, an elegant floor-standing version of the Silver Signature's configuration, arrived five years after its sibling to celebrate our 30th Anniversary. In 2001, we introduced two Signature 800 Series models: Signature 805 and Signature 800, each of which featured that same recipe of greatly upgraded internal components plus bespoke cabinet finishes and, in the case of these two models, Connolly leather trim.
And in 2006, we marked our 40th Anniversary with another special model, the Signature Diamond. Designed by Sir Kenneth Grange (the man behind the DM6, 801 and Matrix 800), it was an elegant, compact two-way floorstander with a radically curved cabinet plus a unique, all-marble Tweeter-on-Top housing featuring a diamond dome diaphragm.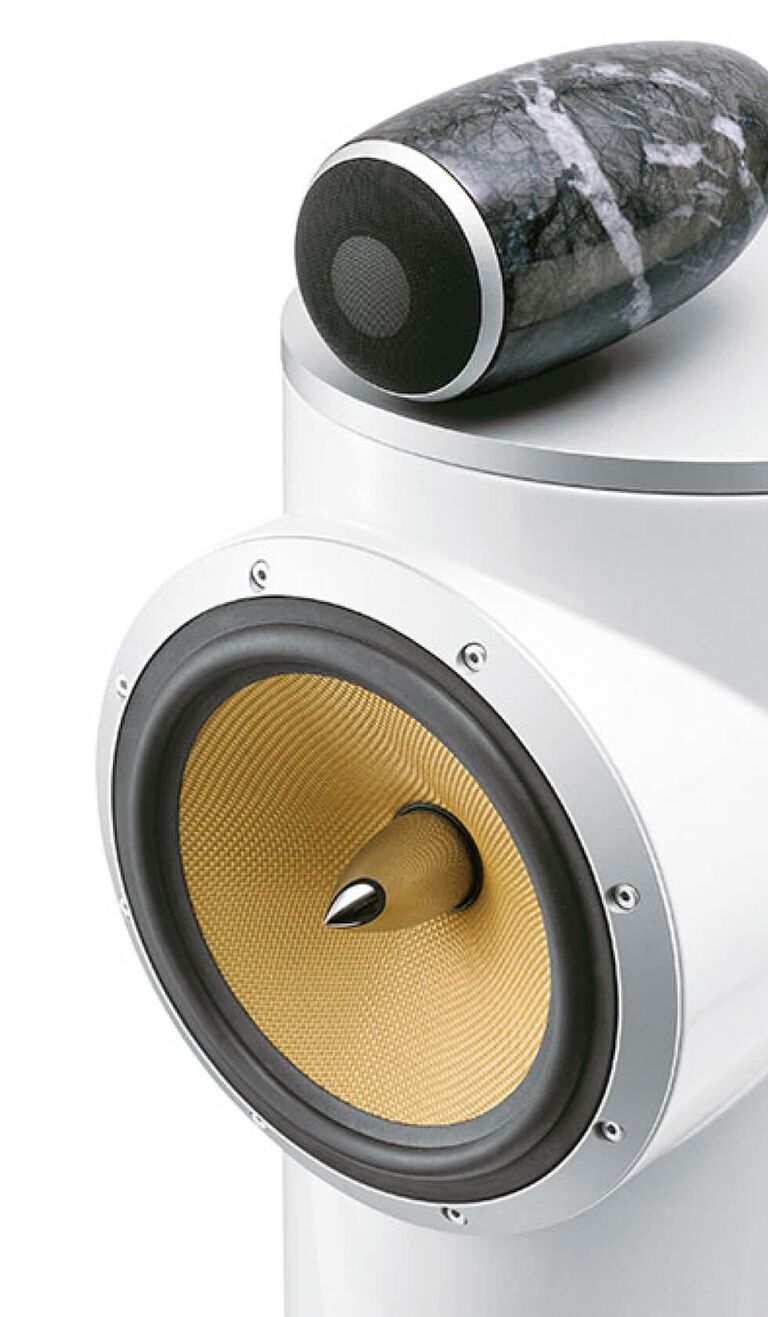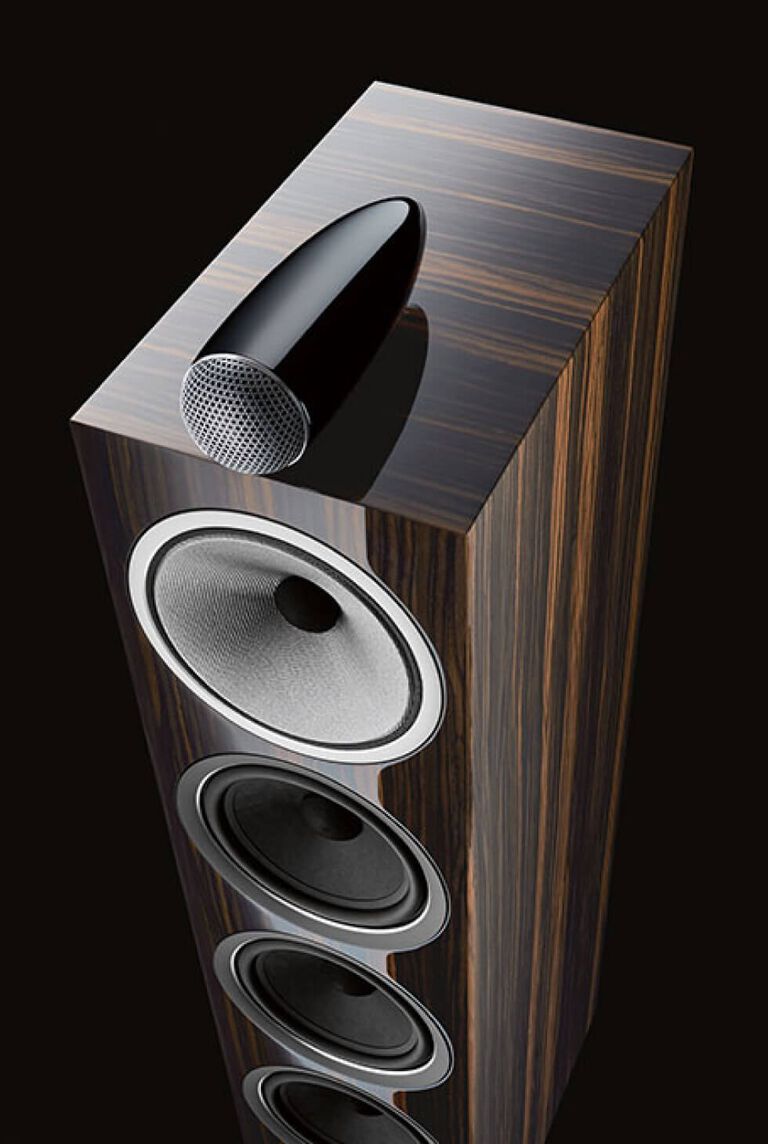 700 Series Signature
The 702 Signature and 705 Signature, like all their illustrious forebears, have beautiful, unique design detailing not available on regular 700 Series models, including a Datuk Gloss veneer finished with multiple coats of lacquer plus 'Signature' plaques on the rear of the cabinet to celebrate their exclusivity. And, like their forebears, they also sound spectacularly good, thanks to carefully optimised and upgraded crossover components to eke the maximum possible performance from established drive unit technologies.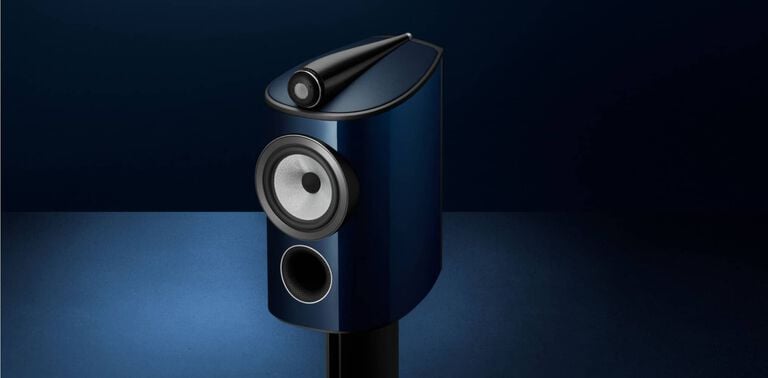 Our newest Signature
2023 saw us bring the Signature concept right up to date with two new models, the 801 D4 Signature and the 805 D4 Signature. These 800 Series Signature models build on the pioneering foundations of our most advanced range of loudspeakers. Dressed in two luxurious finishes, Midnight Blue Metallic and California Burl Gloss, finely trimmed with Leather by Connolly, the 800 Series Signature models also benefit from an all-new design of tweeter grille that produces an even more free and open sound, upgraded crossovers, a significantly upgraded cabinet design with an optimised aluminium top section for even greater stiffness and, of course, our all-important Diamond Dome tweeter housed within our Solid Body Tweeter-on-Top design. They combine True Sound with truly special, unique design. This is the best of our best.
Browse some of our related articles