11th July 2018
Album Review: Leon Vynehall - Nothing is Still (Ninja Tune)
Behind every notable work of art there is a story to tell and in Leon Vynehall's case it's the story of his grandparents emigrating to New York in the sixties.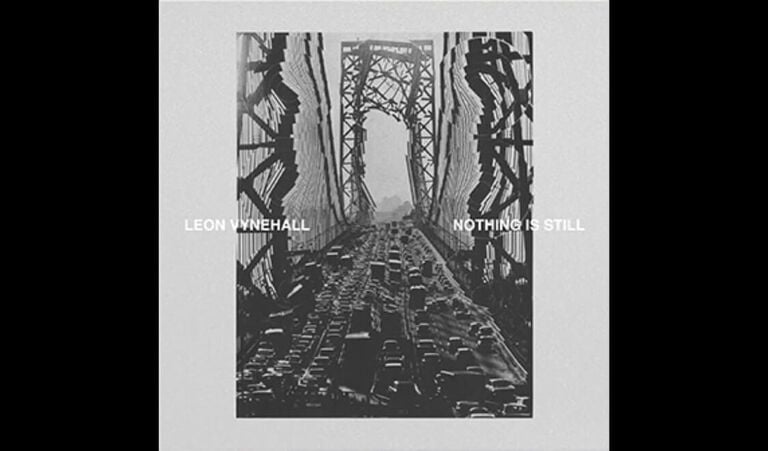 Sonic Storyteller
Behind every notable work of art there is a story to tell and in Leon Vynehall's case it's the story of his grandparents emigrating to New York in the sixties. Had he known about this all his life it probably wouldn't have made the impact it did when it came to light after the death of his grandfather four years ago, this sparked a fascination that had him grilling his grandmother and building up a picture that he has chronicled on this his debut album. Vynehall is a DJ and producer whose previous works have been in the realm of the dance floor, Nothing Is Still is a much more ambient affair where the beats are often secondary to the widescreen and strangely monochrome pictures he creates with samples, synths and live instruments. What sound like strings that could have been conjured up with a particularly well tuned synth are actually a ten piece string section arranged by Amy Langley, the piano, sax and flute sounds that drift in on occasion come from Sam Beste and Finn Peters. But there is so much manipulation of sound and such a diverse and rich bed of dirty electronica that it's not always clear how the various elements were derived.
Vynehall has a considerable talent for communicating ideas without words, the sense of movement is strong on a lot of the ten artfully titled tracks, the latter help to build the picture as well. The opener From The Sea/It Looms (Chapters I & II) does indeed sound like oceanic voyaging albeit propelled by a train like rhythm. The inclusion of seagull samples, heavy pulses and emotionally charged melodies doing a lot to build the picture of emigration. He uses Tannoy announcements on Birds of the Tarmac (Footnote III) that also create the sense of travel and drops monologues that could have been overheard on a train on Julia (Footnote IV).
As the album progresses the ambience gets more lively and the slow build of Trouble – Parts I, II and III (Chapter IV) turns into an assault of dark, heavy beats that presumably describe one of the less wholesome experiences in the story. Envelopes (Chapter VI) is more open and sunny with a prop plane high above the crackling electronica, the piece building up to a stormy crescendo that suddenly falls of a cliff to a ghostly silence for which you are left to imagine the causes. There are both a novella short films to accompany the album which might help fill in such details. Another evocative title, Ice Cream (Chapter VIII), helps make the penultimate track so pleasant, it combines tones and tweets with layers of modulated sounds that slowly ebb away to reveal an atypically open background. The music's density is aided by a reasonably uncompressed sound for the style of material, Vynehall has resisted clamping it down for maximum impact. The fact that it was mastered by Greg Calbi at Sterling Sound must also have helped the overall result.
Nothing Is Still is enjoyable and fascinating in equal parts, it can be appreciated with or without attention but warrants full immersion if you are to be transported in the way that Vynehall's forebears were back in the day.
Jason Kennedy
@EditorTheEar
Browse some of our related articles