6th July 2023
Meet the versatile AM-1
The AM-1 delivers Bowers & Wilkins levels of performance, but its sealed enclosure and rugged build make it the ideal loudspeaker for bringing music to your patio, pool area or garden.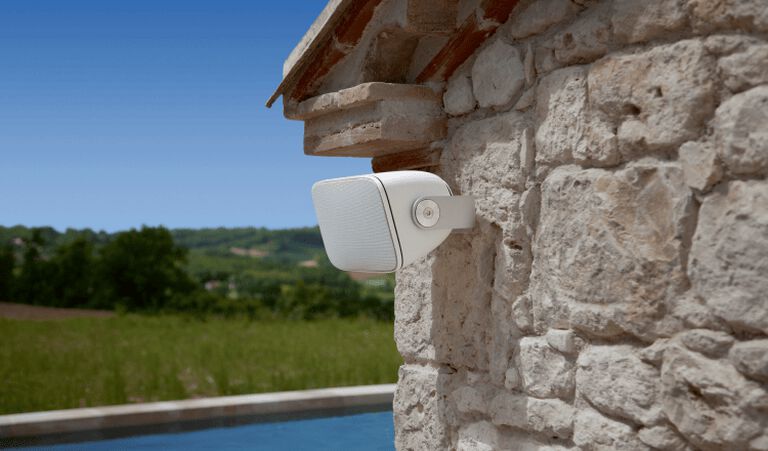 At Bowers & Wilkins we are very proud of the AM-1. Maybe, and this is unlike us, we are also a little bit smug about it. Because while we are confident that the AM-1 is a fantastic outdoor speaker, it also happens to be an incredible indoor speaker. And that, well that makes it a little bit special.
The clue is in the name
The letters in AM-1's name stand for Architectural Monitor, which should give you an insight into the thinking behind it. It was conceived as a loudspeaker that architects – and anyone else designing a space – could use to deliver high-quality sound. That's outside in your garden, by the pool, on a roof terrace or many other options. And inside, well, where do you not want sound: it's perfect for offices, bars, hotels and shared spaces of any kind. You could even use it as the surround sound speakers in a 5.1 cinema system.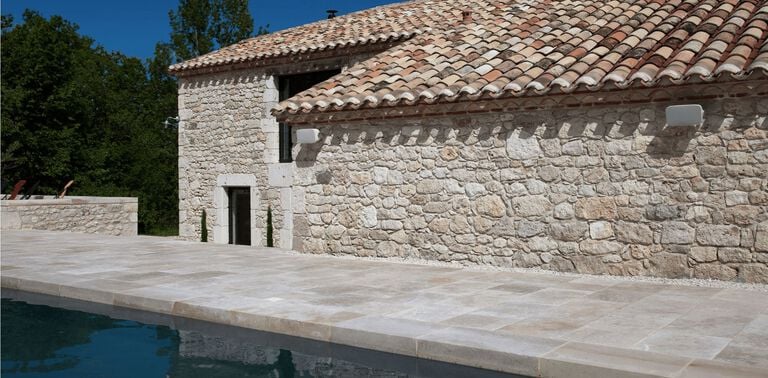 Use it anywhere
However, outside is the main way you would use the AM-1, and thanks to its rust-proof aluminium grille and super-rigid cabinet, AM-1 is our most durable speaker ever. To make sure every AM-1 is highly resistant to the elements, each speaker must pass a range of rigorous weather tests, including UV exposure and testing inside an accelerated salt-spray chamber. It's guaranteed to perform whatever the weather.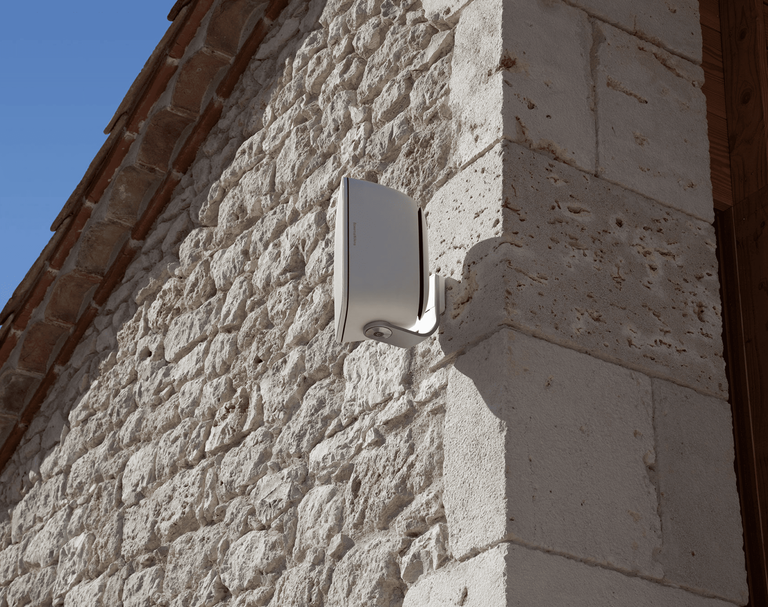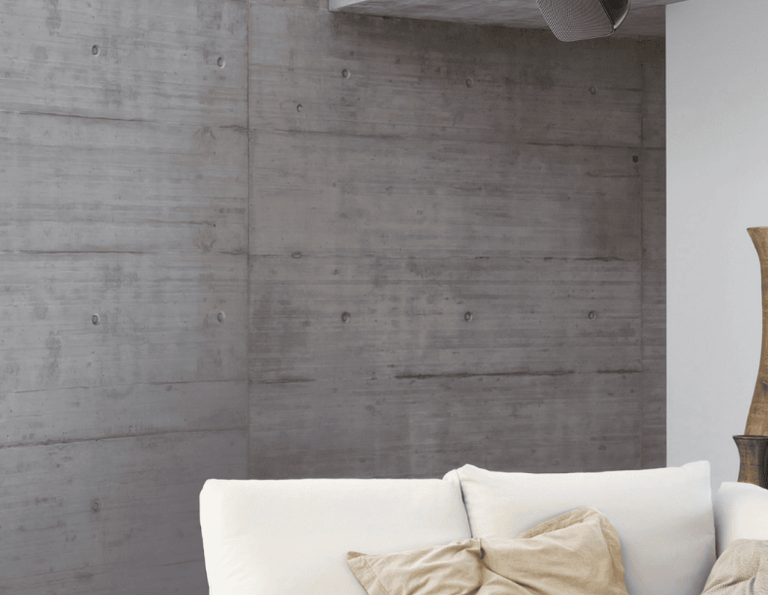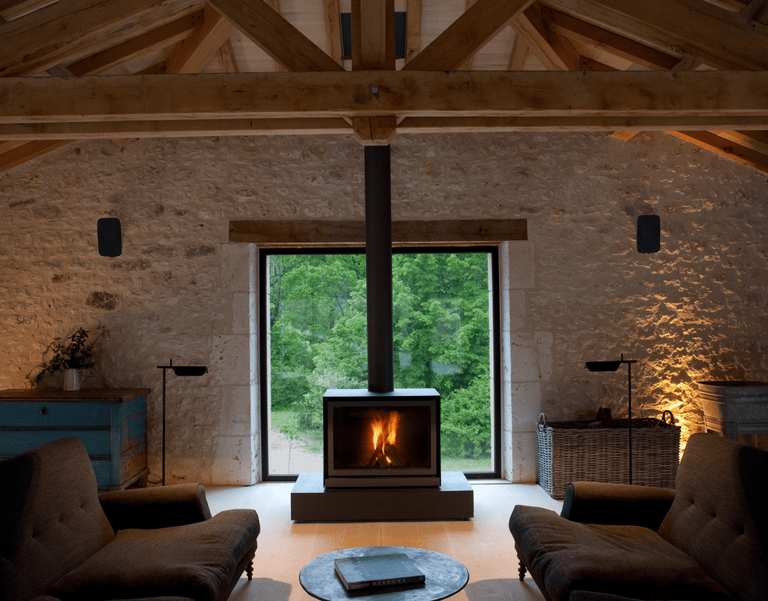 Technology
As it is a Bowers & Wilkins loudspeaker, it is obviously incredibly important that it sounds great, too. So AM-1 takes everything we know about high performance audio and adapts it to meet the demands of a versatile, all-weather monitor. The speaker combines tried and trusted technologies with innovations such as an inverted driver array for optimum sound dispersion when the speaker is mounted high on a wall.
Plus, with AM-1, we've come up with an ingenious solution to the problem of producing powerful bass from a weatherproof speaker. Instead of the Flowport found in our traditional speakers, AM-1's cabinet integrates a rear mounted auxiliary bass radiator (ABR). As well as maintaining the cabinet's weather-tight seal, the ABR gives the AM-1 truly remarkable bass response for a speaker of its kind.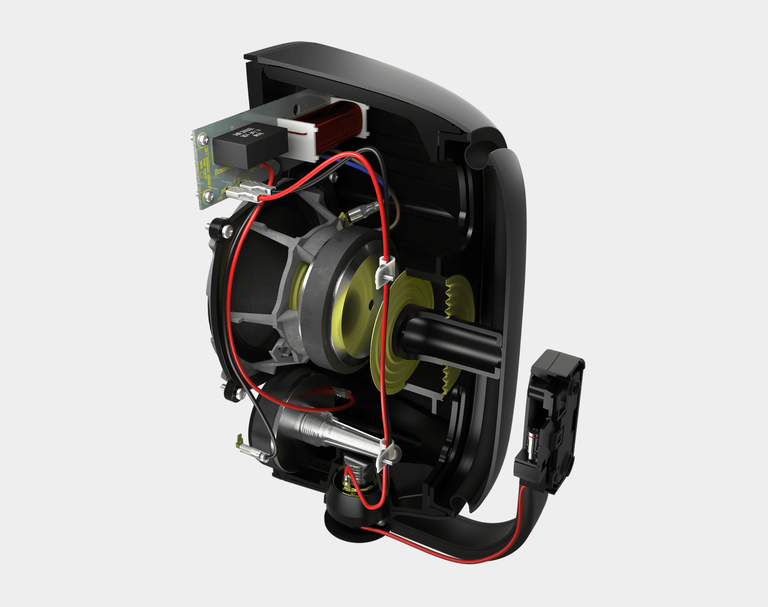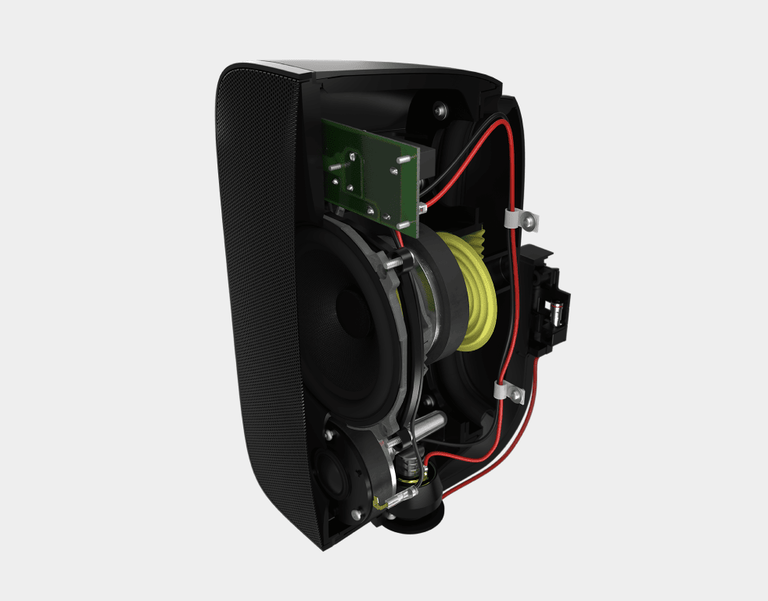 Rear mounted auxiliary bass radiator (ABR)
Flexibility
AM-1 has been carefully designed to be easy to install, and its elegant cast aluminium wall bracket incorporates an ingenious one-plug mounting system. This is combined with minimal wall projection and a design that allows the speaker to be angled through 220 degrees. Plus, prefixed cabling to the bracket allows for one-handed fit in high-up installs (so you can still hold on to the ladder with your other hand!).
Make it your own
The AM-1 comes in two standard finishes, White and Black, which will cover a lot of bases. However, what is unique about the AM-1 is the ability to wrap it in a final finish of your choosing – just like you can with a car. This allows people to customise and brand their loudspeakers in bars and hotels – and we have also seen them in record company's offices.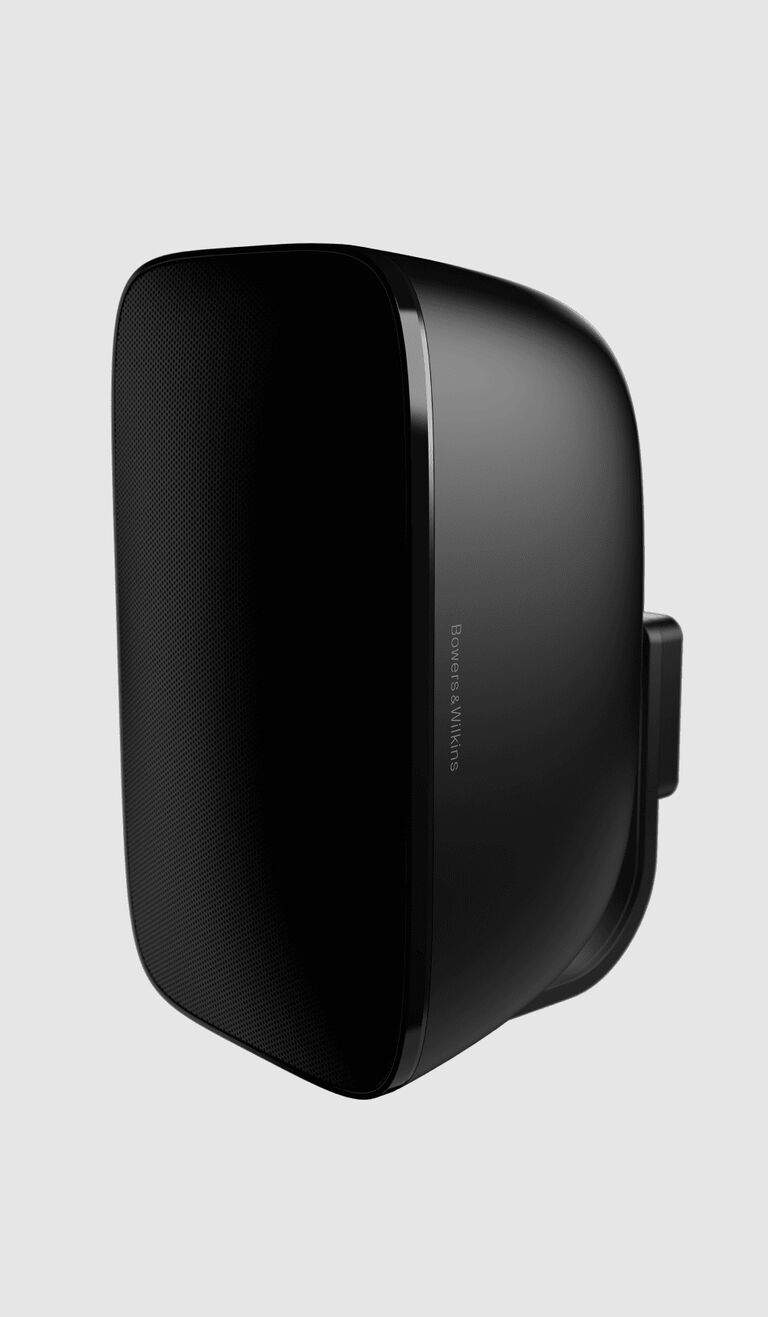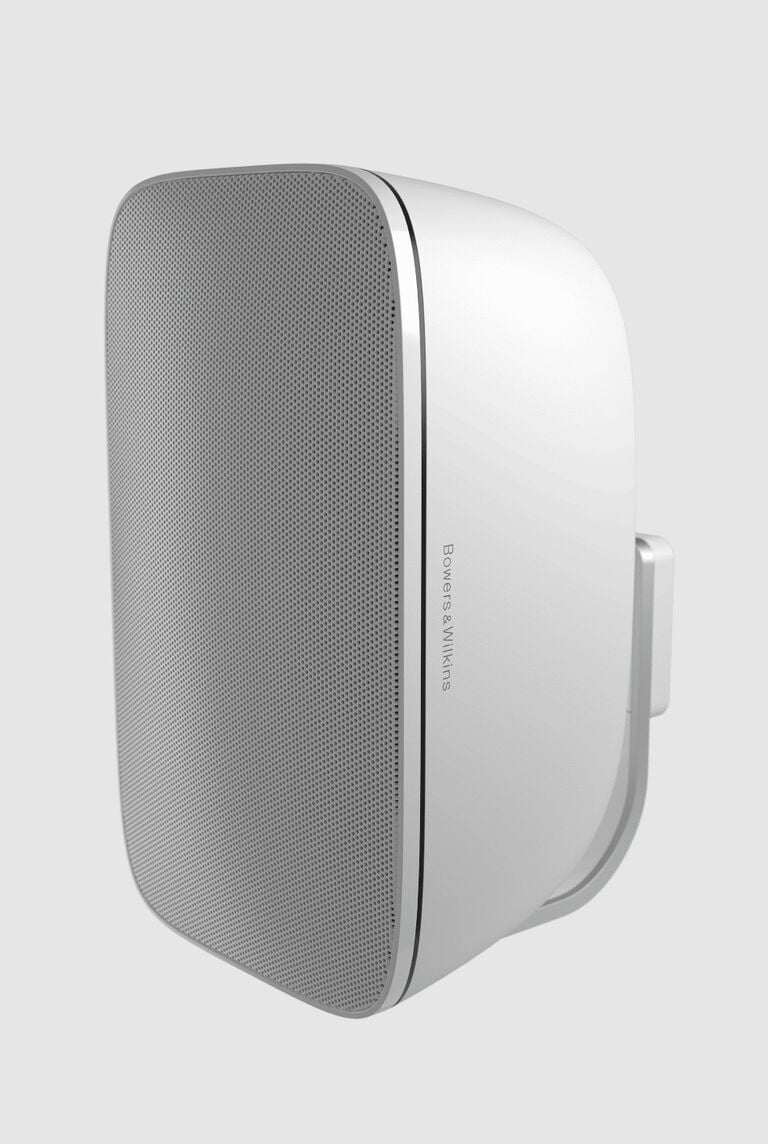 Inside story
When we first made the AM-1 it was conceived to replace two separate loudspeakers – the all-weather WM4 and WM6. The difference between these loudspeakers was the size – the WM6 was larger, which as you may know goes against the grain of our usual loudspeaker categorisation, but that's a different topic.
Suffice to say, people tend to believe that they like choice, and our sales teams around the globe were a little bit concerned that we were replacing two highly capable outdoor loudspeakers with one loudspeaker, that could also be used in other instances.
That consternation ended the moment they heard the AM-1. They were blown away by the performance of a loudspeaker designed for outdoor use.
That's because the AM-1 is our idea of compromise. No compromise.
Browse some of our related articles