9th June 2023
Great Sound Your Way: The Power of Custom Installation
If, like us, you're passionate about enjoying great-sounding music or movies at home, you'll want a sound system that can accommodate.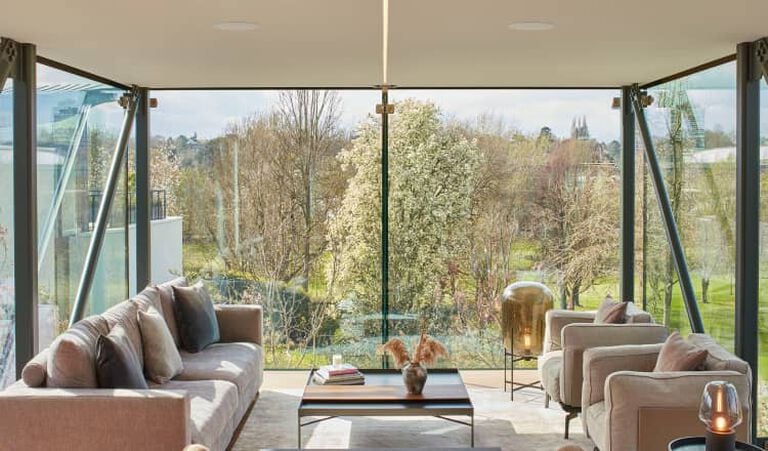 As the saying goes, 'there's no place like home' – so tailoring the aesthetic and performance of your living space to suit your needs is always a satisfying experience with lasting results. Home is where many of us spend a great deal of our time, and if, like us, you're passionate about great-sounding music or movies and functional interior design, you'll want a sound system that can accommodate.
When it comes to designing your dream home listening set-up, there are multiple avenues you can take. For example, do you want a pair of floorstanding speakers on display for all to see? Do you want something wireless that you can move from room to room with ease, or are you after a more discreet and bespoke Custom Installation that's seamlessly integrated into the architecture of your abode? Whatever the motive and aesthetic you're looking for, with Bowers & Wilkins, there's always a high-performance solution.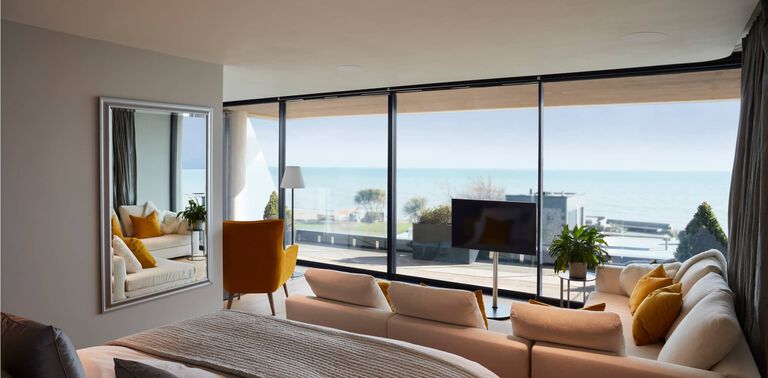 Enhancing your home
If you're unfamiliar with the term CI, it simply means 'Custom Installation' and can be used when referring to technology-based interior and exterior optimisation. For us, Custom Installation centres around the integration of precision audio systems that ensure you benefit from the best listening experience possible – whatever room or space you want to enhance.
Thanks to the advancements in CI, it's now easier than ever to enjoy hi-fi audio at home or in-store without having to sacrifice too much of your interior design vision. At its heart, the essential elements are loudspeakers that are installed into your walls and ceilings to create a powerful sound system that's not only more discreet than a typical solution but takes up less valuable space. Wherever you want them to go, ultra-thin bezels paired with speaker grilles that can be colour matched to their surroundings means great sound is produced from barely noticeable sources.
Your place or mine?
Whether you're hosting a dinner party, movie night, or just taking advantage of some downtime unwinding on your favourite sofa, immersing yourself in great sound from high-quality speakers will always heighten these moments. The joys of True Sound are plentiful, allowing you to hear more of what the artist intended you to hear, and when utilised at home, your favourite song, album, or performance can be transformed into a realistic, optimised listening experience – without having on-display speakers taking up your valuable space (unless that's what you want).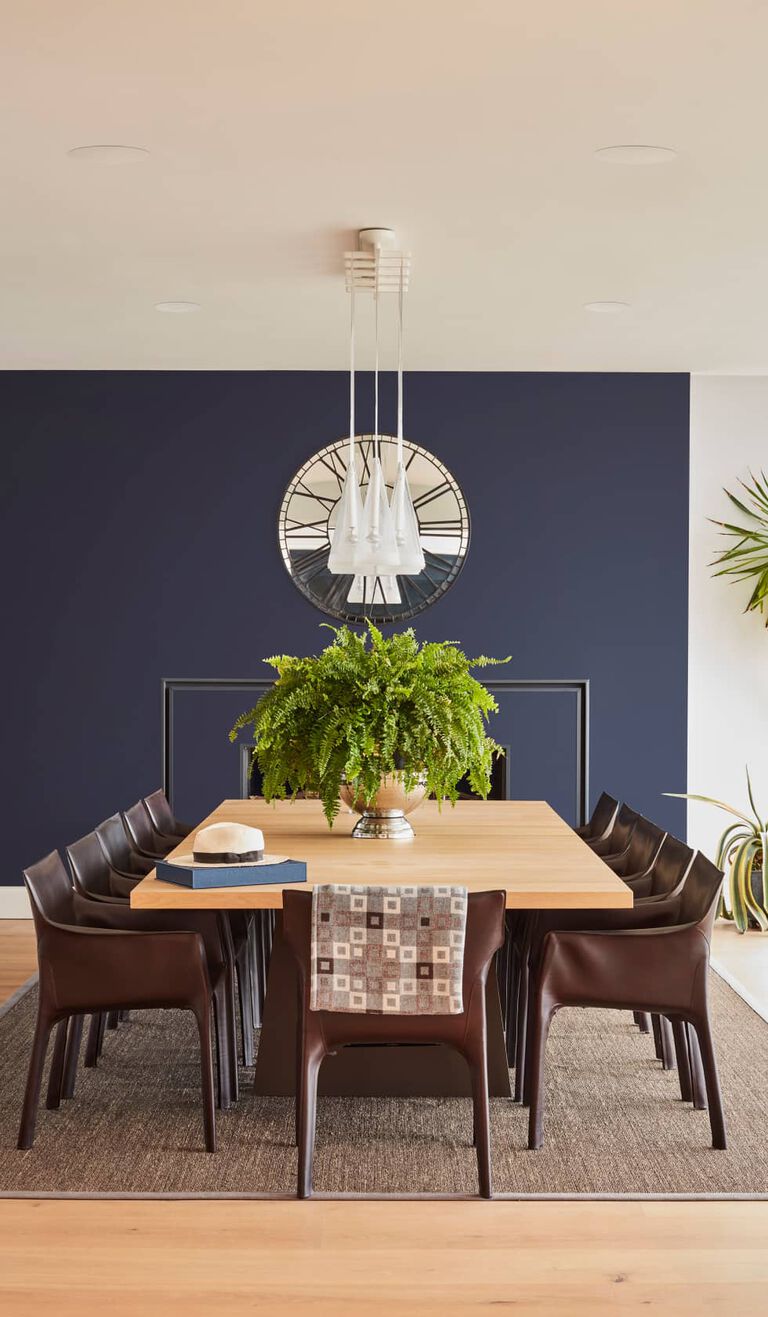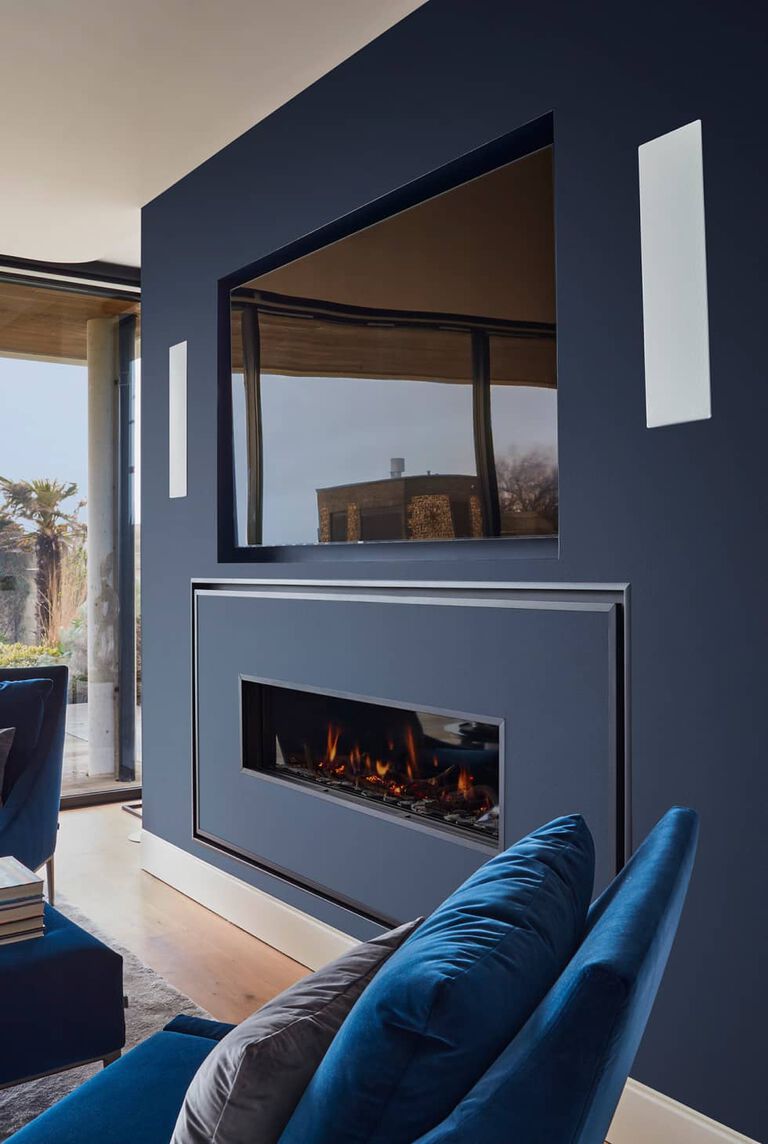 Seamless design
Our integrated solutions come in many shapes and sizes, catering to the perfect placements within your walls or ceilings to match the acoustics of your room.
Our CI800 and CI700 are essential for anyone looking to add audio clarity to their living space. Both the CI800 and CI700 in-wall models feature our ground-breaking Nautilus™ tweeter technology as well as Continuum™ midrange drive units for precision sound. As retrofitting interior speakers is known to cause a reduction in speaker volume, the CI700 combats this by using a hinged reservoir box to increase the output volume, meaning you'll benefit from a better overall soundstage as well as improved low-end frequencies. If CI800 is more in line with your needs, it features our Matrix™ technology that uses interlocking panels to internally reinforce the loudspeaker cabinet walls in all directions. This results in reduced resonance and unbelievable sound reproduction. However, you'll have to consider that CI800s are easier to incorporate into new builds, so it's worth thinking about placement before starting your construction or renovations.
For powerful low-end frequencies, there's nothing better than adding a great subwoofer into the mix. The Bowers & Wilkins ISW-8 or ISW-6 in-wall subwoofers are our recommended choices, as they are designed to work primarily with both CI800 and CI700 for ultimate performance. ISW-8 is compact, discreet, and versatile, featuring a 12-inch Aerofoil driver that uses Neodymium magnets to deliver incredible power and precise control. Thanks to its integrated vibration isolation mounts, ISW-8 benefits from reduced vibration transferring from the cabinet to the walls. The result: improved performance and structural integrity.
The addition of a subwoofer is always a wise choice if it's a home cinema system you're building. So, when you're enjoying your favourite movies, you won't miss out on those impactful bass hits from action-packed sequences and the True Sound of that all-important score. After all, many of the scores you'll hear on your home theatre system were created at Abbey Road Studios using our flagship 800 Diamond loudspeakers.
To add the finishing touches, and more control, to this excellent speaker combination, you'll need an amplifier – and we can help with this too. The Bowers & Wilkins CDA-4D distribution power amplifier, designed to work with the ISW-6 subwoofer, offers four channels of high-quality amplification in a compact 1U design that can drive any Bowers & Wilkins Custom Installation speaker to new heights of performance. However, if it's an ISW-8 sub you'll be installing in your home system; we recommend checking out our CDA-2HD amplifier. By controlling your integrated solutions with one of our state-of-the-art amplifiers, you can pair total control over your sound equipment with outstanding audio results — your sound on your terms.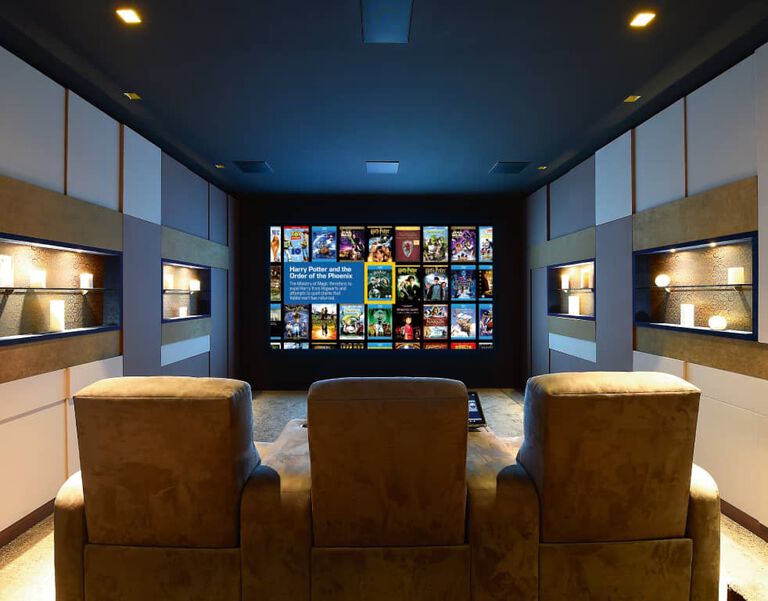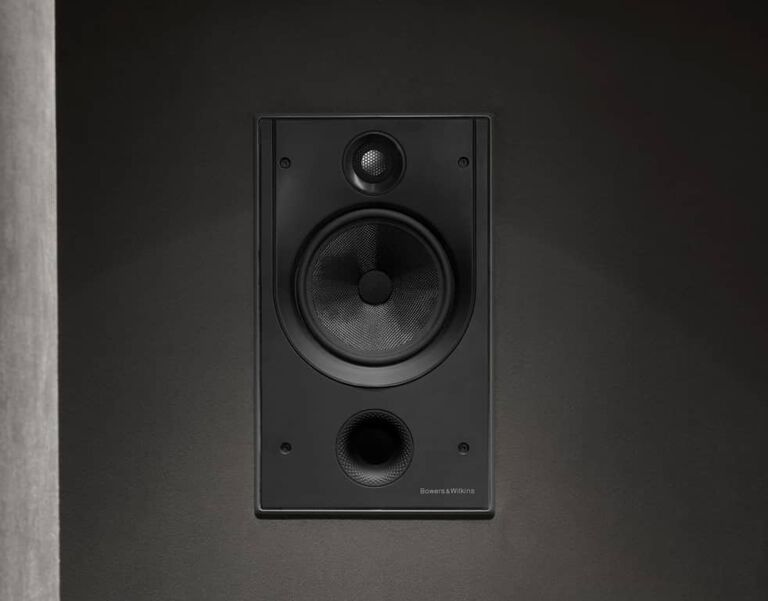 Sound on display
If it's a visible pair of speakers you're keen to display for all to see, we've got this covered too. There are a number of different solutions for decking out your space with excellent sound. If you're looking for a pair of on-display loudspeakers to adorn your living room, kitchen, or bedroom, it's certainly an easier play. As many of today's models are crafted with great sound and aesthetics in mind, it's up to you whether you want something bold or subtle.
At Bowers & Wilkins, we have a range to suit every need, from larger floorstanding loudspeakers, like our 801 D4, which comes in an array of finishes, to smaller, more discreet bookshelf models, such as those in our 600 Series Anniversary Edition range, that can blend in seamlessly to their surroundings if need be. Additionally, you can even enhance your standalone speakers by fusing them with CI additions to fully optimise the sound. This works best by using your selected pair of stereo loudspeakers at the front in your focal area with surround sound speakers installed around your room for more immersive listening – the best of both worlds!
As it's always important to set up and position your speakers correctly for optimal listening, be sure to check out our Hi-Fi Essentials guide on this to discover how to cater to hardwood floors, rooms with lots of furniture, and different-sized spaces.
Save space for sound
First, you'll need a professional from the audio field to assess your space to help advise on optimal speaker placement, cabling and safety regulations. The speakers you've chosen will need to be carefully plotted across your walls or ceilings to ensure they're integrated into the correct positions for optimum performance – with enough speakers to match your needs.
You've picked your speakers, and you're ready to begin your journey into the realm of CI – but what other considerations are there? It's important to note that many bespoke interior audio systems are best suited for design integration before your builds or renovations. This way, the solutions advised will better match the acoustics of your space and complement your design and functional choices.
If it's a larger space, like a living room or kitchen, upping your in-ceiling speaker count from two to four or six will be necessary to create a more even and consistent listening environment. Each speaker must be equally distanced from one another whilst keeping an equal distance from each wall to minimise sound reflection. As living spaces come in various styles, shapes and sizes, and it can sometimes be difficult to conform to these layout requirements, a speaker system with angled tweeters will help drive the sound you want to your desired area. Using this tried and tested speaker set-up method will ensure you enjoy a consistent level of sound wherever you are in your room.
When it comes to powering your newly installed setup, CI speakers are passive, meaning that you'll need to power your individual speakers by wiring them to your external amplifier – in this case, the Bowers & Wilkins CDA-4D or CDA-2HD we mentioned above. Additionally, choosing a multiroom amp will enable you to assign your speakers to a variety of spaces in your home, allowing you to enjoy your music wherever you wish simultaneously.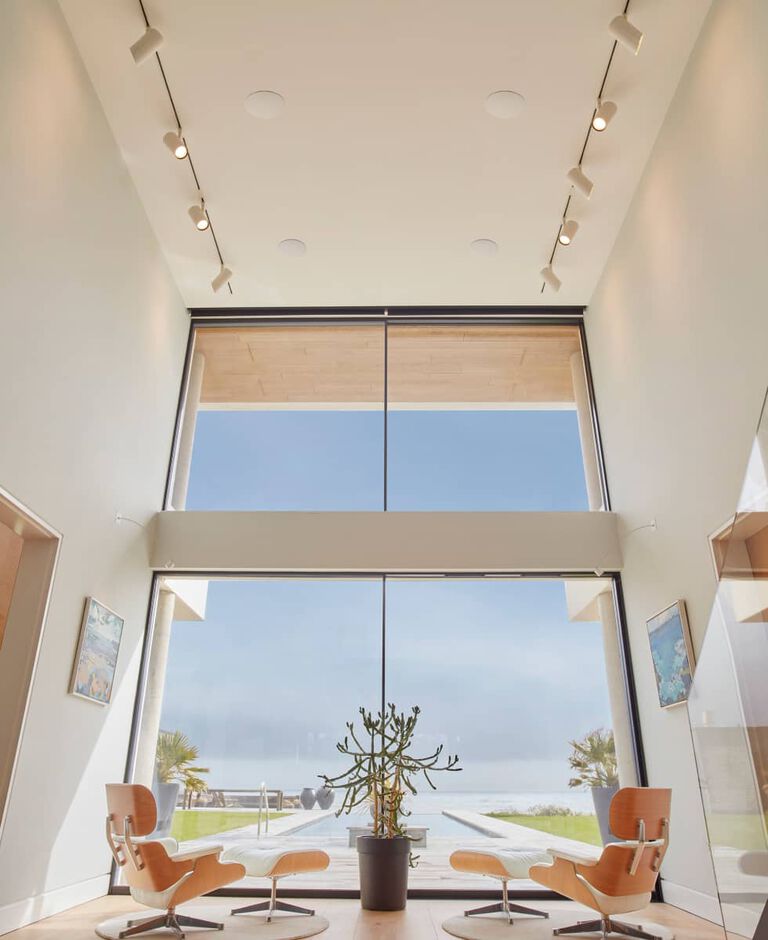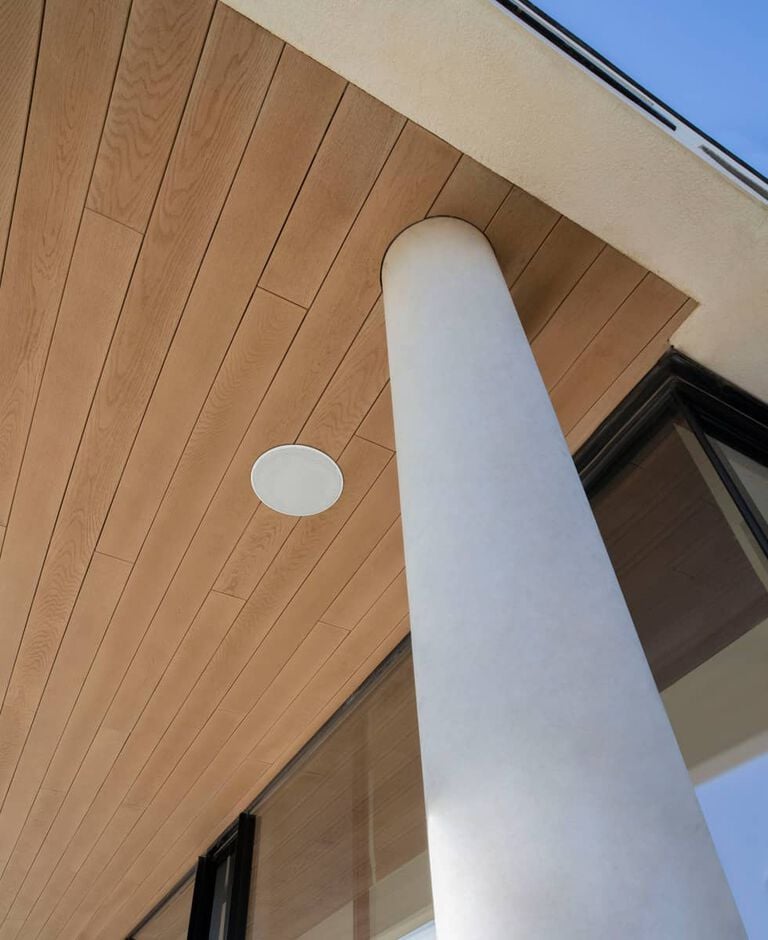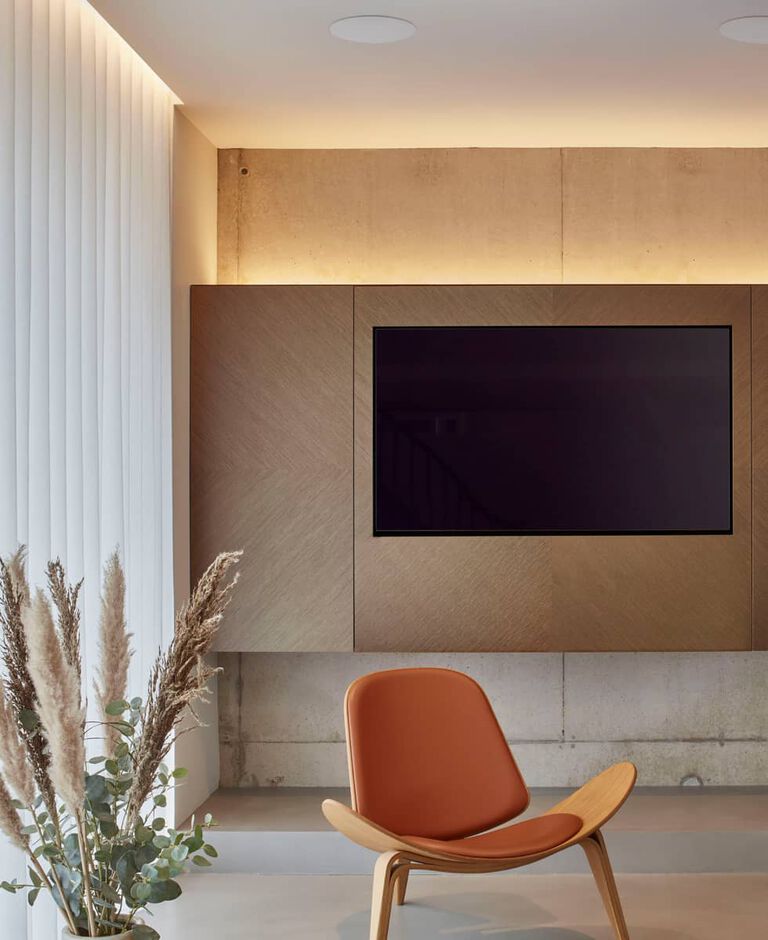 A taste of True Sound
If you're just starting to think about CI but not entirely committed to upgrading yet – there's no rush! Instead, you can begin to test the waters of great sound in each room today by utilising the exceptional wireless speakers on offer. A fantastic wireless speaker, like our award-winning Zeppelin or those in our Formation range, will allow you to try different options for permanent integration by helping you visualise where and how you enjoy listening the most.
In addition to high-resolution stereo sound, our Zeppelin offers a comprehensive range of smart, connected features and services. Many of which mirror the capabilities of a seamless CI setup, such as built-in, upgradeable Alexa compatibility and access to 24-bit high-resolution streaming from the likes of Qobuz, TIDAL, Deezer and, of course, the Bowers & Wilkins Music app.
Continuous integration
There's much to be discovered in the joys of Custom Installation, transforming your home into a hi-fi haven with bespoke listening experiences for each area – but what does the future of Custom Installations hold?
The technology behind these seamless setups has already come a long way, allowing you more space in your home to do the things you love with ease. Judging from the strides made so far, it's clear that speakers will continue to become more compact, powerful and adaptable to integration, meaning you'll enjoy great sound your way without compromising your home's design.
Additionally, as the technologies used in conjunction with sound systems evolve, such as voice control, wireless, and smartphone compatibility, the rise of the smart speaker – and home – is becoming more accessible for everyone.
Browse some of our related articles