27th July 2018
The New McLaren Senna: Uncompromising Sound
Bowers & Wilkins and McLaren have joined forces to bring "True Sound" to a whole new class of car: The McLaren Senna.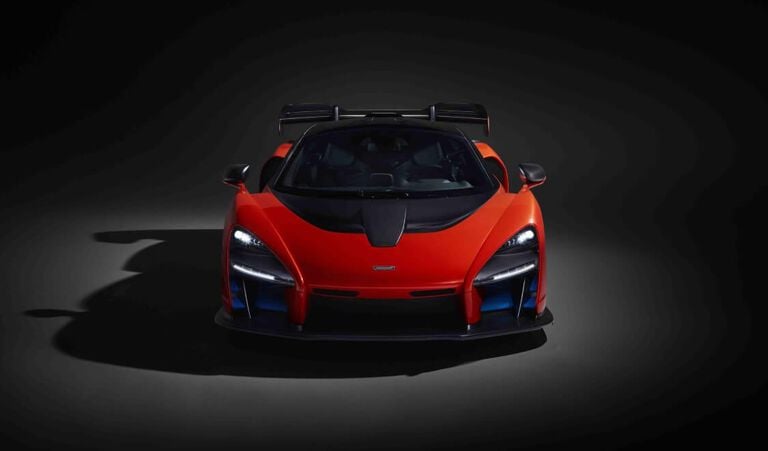 Described as "the ultimate track car for the road", the Senna hails from McLaren's Ultimate Series range and boasts an engine capable of producing an impressive 789bhp, which, in combination with the car's 1198kg dry weight, delivers an unprecedented power-to-weight ratio that pushes the performance of a road-legal hypercar to entirely new levels.
But that's not all.
Bowers & Wilkins and McLaren have once again collaborated to create an in-car audio system for the McLaren Senna, celebrating a relationship in constant pursuit of acoustic perfection.
All of the materials used in the McLaren Senna are designed to bring out the best in your music. From crystal clear high frequencies created by Double-Dome aluminium tweeters, which are enhanced with Nautilus technology, to detailed midrange produced by our famous Kevlar™ cones, the Bowers & Wilkins in-car listening experience is optimised for only the best sonic results.
To celebrate the official launch, we have created the ultimate playlist for an unparalleled in-car listening experience.
From AC/DC to Dizzee Rascal via many more artists, it's boisterous, loud and has no limits – just like the new McLaren Senna. Listen below with our personally curated tracklist.
1. AC/DC – Back In Black
With its unmistakable riff-heavy sound accompanied by Brian Johnson's iconic vocal delivery, Back In Black is a recording truly made for the track.
2. No Doubt – Push and Shove
Ska meets dance and dubstep in this killer offering from No Doubt and Major Lazer. It's a fresh combination; alive, epic and unrelenting in its delivery.
3. Blur – Song 2
A band synonymous with 90s Britpop, Blur actually recorded this track as a parody of the grunge genre. However, there's no denying that the end result is a blistering two minutes of raw, unbridled fun.
4. Muse – Hysteria
One word: fuzz. Relentless bass meets electrifying guitar for a track that is a deadly concoction of beautifully constructed chaos.
5. Neat Neat Neat – The Damned
From the moment the opening bass riff meets your ears, it's too late. Before you know it, you're swept away by a frenzied wall of noise kindly provided by the godfathers of British punk.
6. Sea Legs – Run The Jewels
By definition, 'sea legs' is a term for keeping your balance on a moving ship. Full of heavy beats, great hooks and infectious flow, we also feel you need to keep your wits about you when in the driver's seat of the new McLaren Senna.
7. Wolfmother – Woman
Simply riff-tastic, this track won a Grammy in 2006 for Best Hard Rock Performance – and we can hear why. Just turn it up loud and let the engine fight for its attention.
8. Nirvana – Smells Like Teen Spirit
Raucous, abrasive, and iconic. A band truly in their element, Nirvana championed grunge with this track, putting the genre firmly on the map in the 90s.
9. Dizzee Rascal – Bonkers
King of British grime Dizzee Rascal made it into the mainstream with this bass-heavy track in 2009. It's undeniably catchy, with a splintering bass line that is the perfect accompaniment to any high-octane drive.
10. Ride – Seagull
Hailing from an album described as a 'masterpiece' by Pitchfork, this track is a breathtaking journey. From swirling, noise-drenched guitars, to relentless bass playing and energetic drums, it's a sonic trailblazer that pushes all the way to the end of the line.
11. The Clash – Clampdown
Driving drums meet lyrics of youthful apathy towards the old guard. Musically, it's uplifting, providing an all-important escape from the hassles of life.
Find out more about the McLaren Senna at www.cars.mclaren.com
Browse some of our related articles