8th February 2021
Enjoy true sound your way
The all-new Bowers & Wilkins Music App brings together all your favourite music streaming services into one elegant, intuitive and utterly engaging user experience.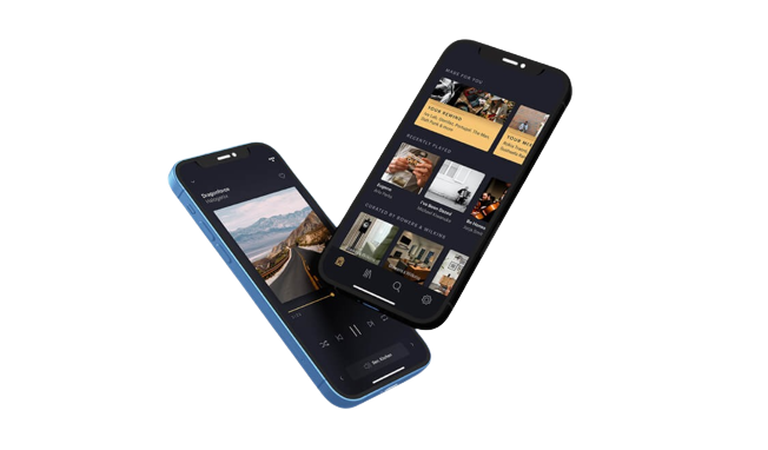 If True Sound is the fundamental cornerstone of the Bowers & Wilkins listening experience, finding and enjoying the music that you really love is the key to making it unforgettable. But with so many streaming services, content providers and new performers jostling for your attention every day, navigating your way through the murky waters of online entertainment is seldom as simple – or as pleasurable – as it sounds.
Enter the new Bowers & Wilkins Music App. Developed to expand the capabilities of our Bowers & Wilkins products enabled by Formation wireless streaming technology, the new Music App is a breakthrough in both sound quality and user experience. It brings together many of the most popular high-quality streaming services, radio stations and podcasts in one platform, with support for Qobuz, TIDAL, TuneIn, NTS Radio and SoundCloud, plus Dash Radio available in certain markets. And that's just the start: we've recently upgraded the App to support the iPad and added volume up/down adjustment via the controls on your handset. We've also just added Deezer Hi-Fi to the available suite of streaming services – and there's still more to come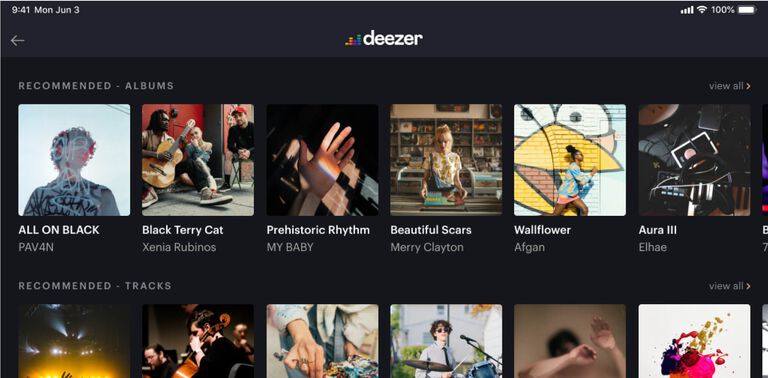 The Bowers & Wilkins Music App helps you connect with your music in an entirely intuitive way: just search for the artist you like and you'll be offered all the available options for that performer across all the available streaming services you subscribe to. Simple, elegant, effortless – and fun.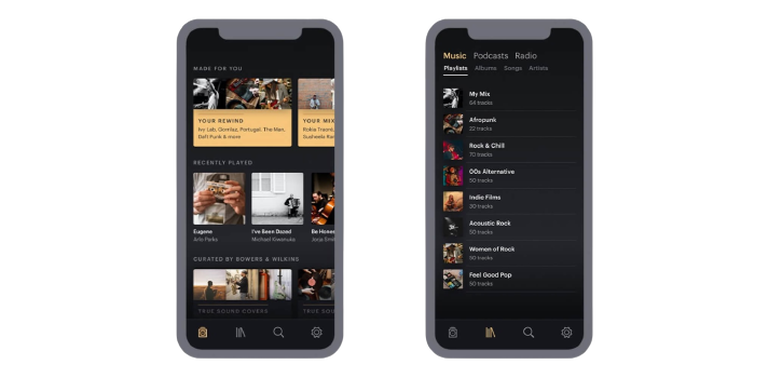 What's more, our personalised recommendation features become smarter and more accurate the more you use them. Use the 'heart' symbol to 'love' music that you particularly enjoy and the Bowers & Wilkins Music App will begin to learn your preferences on both artists and genres, which in turn helps it to tailor its recommendations to your tastes as you listen. Cleverly, the same feature also synchronises your favourited content across the App and your chosen music services, radio stations and podcasts.
You also get access to our specially curated Playlists, with carefully selected songs chosen by our acoustic team that will both thoroughly entertain you and, of course, perfectly demonstrate the capabilities of your Bowers & Wilkins product. Again, we'll be adding more Playlists over the months to come, including unique collaborations with world-famous recording studios, performers and more.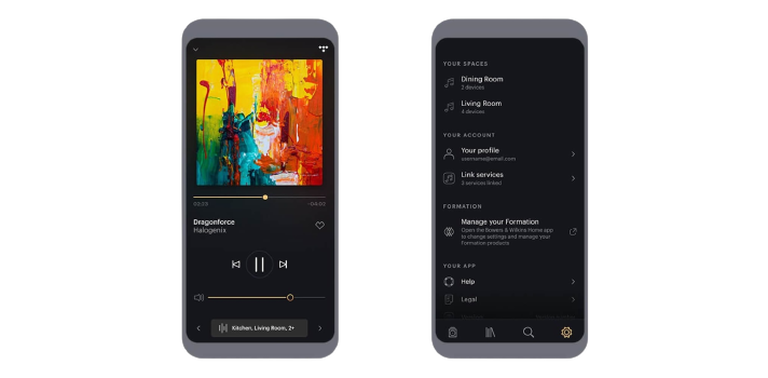 Of course, there's one other fundamental you can be assured of whenever you use the new Bowers & Wilkins Music App: superlative sound quality. With up to 24-bit/96kHz high-resolution support available depending on your streaming subscription, the Music App will make the most of the exceptional sound quality offered by every Bowers & Wilkins Formation-enabled speaker. After all: we're all about making your lives easier – but at the same time, we don't do compromise.
Download the new Bowers & Wilkins Music App on iOS or Android here.
Browse some of our related articles