30th August 2018
Introducing the new 600 Series. Storied sound for every moment
We're excited to introduce the sixth iteration of our 600 Series speaker range, delivering exceptional performance at an accessible price point.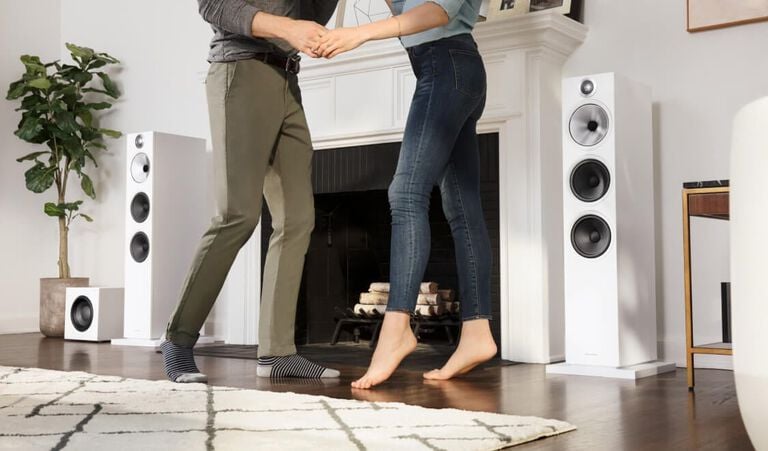 Since 1966, we've made continued technical advancements to design the perfect loudspeaker and today we bring that heritage to vinyl enthusiasts and movie lovers alike with the new 600 Series. This range turns movie night into an immersive experience, and brings the music you love to life, as if the performer is standing in front of you.
You can hear the engineering excellence and passion, and that is why our speakers are used in leading recording studios around the world, such as the legendary Abbey Road Studios, due to the accuracy they provide. Bowers & Wilkins is a global leader in bringing music and sound to your ears – and your experience – the way it was meant to be heard.
The groundbreaking feature of our latest 600 Series is the integration of our cutting-edge Continuum™ cone, which creates layered midrange sound with a pristine soundscape. The human ear is naturally tuned into sound in this frequency, and we've understood the power of the perfect midrange presentation for over a generation.
Developed over an eight-year period, the Continuum cone was first featured on our flagship 800 Series Diamond models, including the 800 D3, now in use in Abbey Road Studios. It truly makes your music come alive, delivering the crucial sounds fundamental to any great music experience. The new 600 Series also features our patented and ultra-low-distortion Decoupled Double Dome tweeter to reveal astonishing levels of detail in your music. Whether you immerse yourself in stereo or surround sound, the 600 Series brings you closer to hearing Bowers & Wilkins True Sound.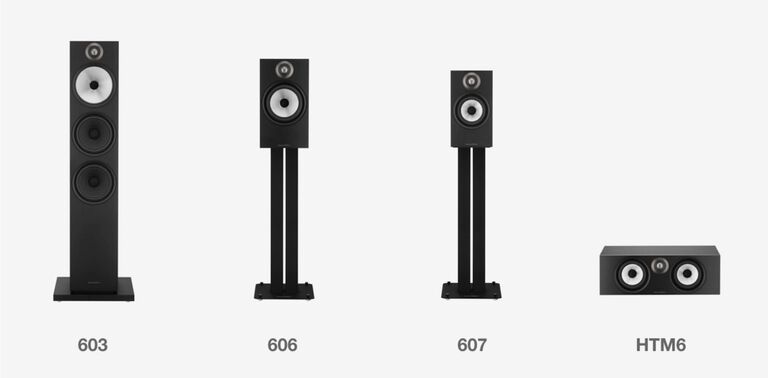 The new range is available in two sleek, modern finishes, Black and White, and includes:
603: As the flagship and largest speaker in the series, this floorstanding speaker delivers outstanding power, accuracy and musicality with the Decoupled Double Dome tweeter, an FST midrange driver using the Continuum cone, plus dual paper-cone bass drivers
606: For stand or bookshelf use, this compact speaker delivers stunning clarity and tonal purity plus outstanding bass extension combining the Decoupled Double Dome tweeter technology with a 6.5-inch Continuum cone mid/bass driver
607: Although the smallest in the range, this compact standmount or bookshelf speaker offers outstanding bass response and insight from its main 5-inch Continuum cone mid/bass driver
HTM6: A slim, dedicated centre channel speaker with considerable power and exceptional precision featuring the Decoupled Double Dome tweeter plus dual 5-inch Continuum cone mid/bass drivers
ASW610XP, ASW610 and ASW608: Completing the range are three exceptional subwoofers carried across from the previous 600 Series with updated finishes to match the new range
Enjoy every moment, thanks to the storied sound of the new 600 Series. Please contact your dealer for availability.
Browse some of our related articles