8th November 2021
Music without wires
How Bowers & Wilkins has led the way with high-quality wireless streaming.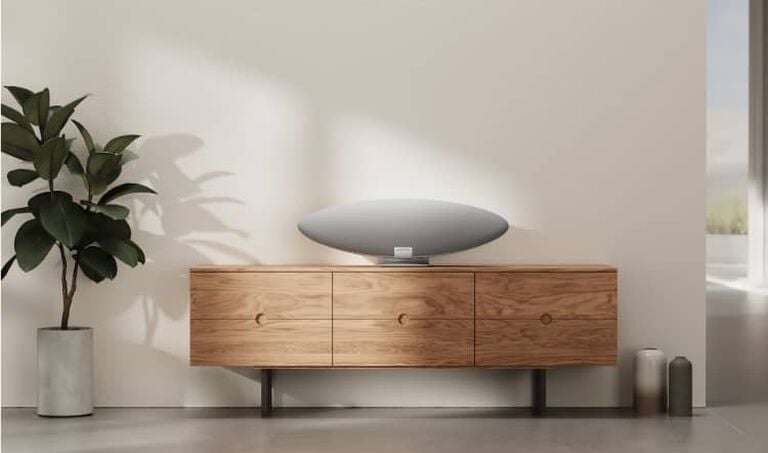 We take wireless audio – whether it's via Bluetooth® or Apple® AirPlay® – so much for granted that it's hard to imagine that the original cable-free technology was never really designed to carry high-quality music, but rather to replace cumbersome and power-hungry data cables. First announced back in 1994, Bluetooth was originally all about sending information between portable devices over very short distances, connecting mobile phones to printers and similar devices: in other words, the kind of information able to be sent and then re-sent if there was a glitch, rather than the real-time data requirements of music. It was good enough for the low-data requirements of voice calls, but certainly not high-quality data.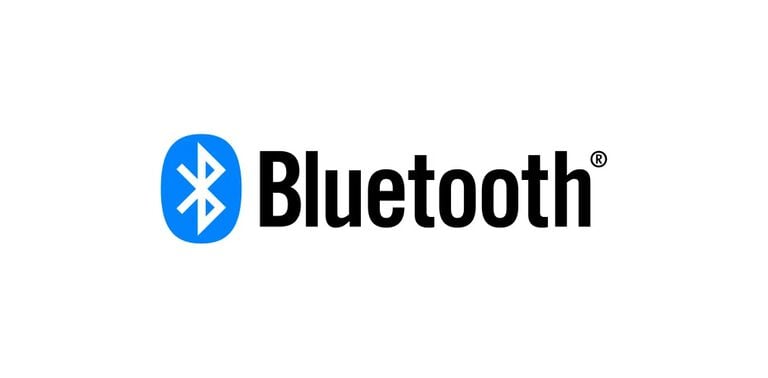 Developed by mobile telecoms company Ericsson, Bluetooth was named after King Harald Gormsson, son of the splendidly name King Gorm the Old and father of the even more descriptively titled Sweyn Forkbeard. Harald had a prominent dead tooth – hence the nickname – and the unusual title for the new technology was suggested as it was intended to bring together mobile and fixed devices, just as he had united Denmark and Norway in the tenth century. And that distinctive Bluetooth logo? It's formed from the runic symbols for Harald's name.
So, an odd name for what has become a ubiquitous technology, but we should consider ourselves lucky: it's arguable Bluetooth was unlikely to have become so popular had it been called RadioWire or PAN (Personal Area Networking), which were the original titles being considered.
From humble beginnings…
To be honest, the original version of Bluetooth – v1.0 – wasn't great: it was just about good enough for mobile phone headsets, allowing users to keep their phones in their pockets when on a call. And while it promised a heady data speed of 721kbps (just about enough for voice transmission) and a range of 10m in ideal circumstances, in the real world it was both slower and worked over much smaller distances. For comparison, the latest Bluetooth 5 offers up to 3Mbps (much better for high-quality sound), and a range of almost a quarter of a kilometre – though not at the same time!
What turned Bluetooth into a viable audio carrier was the adoption of new audio codecs, including the default A2DP (Advanced Audio Distribution) profile, which was better but still not great as it only supports compressed audio at 256kbps – think halfway-reasonable Internet radio streams – and then the arrival of third-party codecs such as Qualcomm's aptX, which launched in 2015. Like A2DP, aptX is a compressed format to allow more data to be transmitted over limited bandwidth: it just does the compress/decompress thing better than A2DP, and in its aptX HD form allows beyond-CD 24-bit/48kHz audio to be transmitted.
Bowers & Wilkins Wireless
The original 2007 Bowers & Wilkins Zeppelin speaker system, which created the iconic shape still used today, was a hard-wired speaker for Apple's iPods, with a dock on the front into which the portable player plugged. But within four years we saw the launch of the Zeppelin Air, which used Apple's AirPlay system for wireless streaming of music from iPods, iPhones and Mac computers running iTunes.
With speaker technology derived from the 800 Series reference speakers, the airship-shaped Zeppelin had entered the wireless audio streaming age, and by 2015, the Zeppelin Wireless had dispensed with the dock mount for iOS devices and offered entirely cable-free music adding Bluetooth alongside AirPlay, allowing it to be used with Android devices as well as iOS models. What was maintained, however, was the amazing Bowers & Wilkins sound, upgraded for the Wireless model, to make even more of music played from phones, tablets and computers.
Wireless Anywhere
But there's more to Bowers & Wilkins wireless audio than standalone speakers, of which the new Zeppelin, re-engineered from the ground up, is the most sophisticated – and best-sounding – yet. The portfolio now includes Bluetooth headphones and earphones for music on the move or cable-free convenience at home. And it goes further: for those wanting to fill their homes with sound without wires, the Formation series_combines the celebrated Bowers & Wilkins sound with wireless convenience, expandability and style. It takes wireless audio to the next level with high-resolution capability, creating its own wireless network within your home for music free from interruptions or interference, as well as playing music from your Apple® AirPlay 2® and Bluetooth devices, and sharing it around your home. It can also play music at up to 24-bit/96kHz hi-res, all controlled by the simple, intuitive Bowers & Wilkins Music App.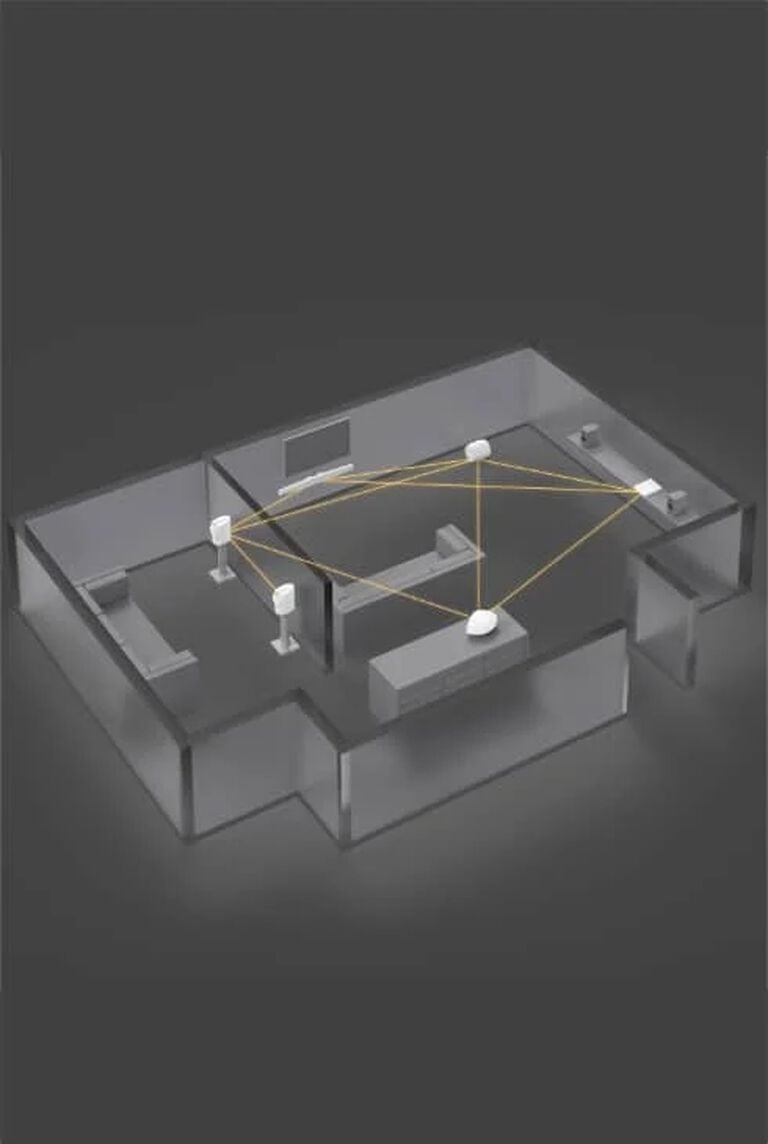 Whether you want to keep your music system looking vaguely conventional with the active Formation Duo speakers, link up your TV sound with the Formation Bar complete with nine drive units for superb sound from your favourite programmes and movies, or bring music to more rooms with the Formation Wedge (which brings stereo sound from a single unit), Formation will do it simply and superbly.
More bass? Add the wireless Formation Bass for profound low-frequency presence. Music everywhere? Formation Flex will fit in anywhere, and you can combine all these speakers to build a surround sound system for even more movie impact. You can even connect your existing hi-fi system to Formation, using the sleek Formation Audio, for an entirely integrated wireless audio set-up.
And yes, the all-new Zeppelin will be able to communicate with your Formation system, via an over-the-air upgrade coming soon, and you'll also be able to connect several Zeppelins together around your home for a multiroom system – all using that Bowers & Wilkins Music App.
Forward Thinking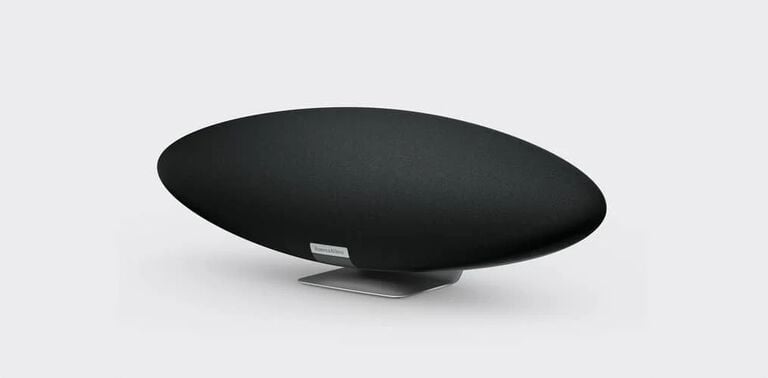 Meanwhile, those just wanting to use the new Zeppelin as a Bluetooth speaker will find it offers even more, thanks to the incorporation of the latest technologies available: Bluetooth aptX™ Adaptive is onboard, allowing it to work seamlessly with a wider range of services. It's low-latency for gaming, ensuring the sound keeps up with the action; offers adaptive bitrate, for glitch-free audio adjusting itself to whatever's being played – including high-resolution music formats; and even optimises itself to the environment in which it's being used, so your listening isn't interrupted by interference from other wireless devices. At Bowers & Wilkins we've come a long way with Bluetooth through intensive research and development, making the new Zeppelin not just our best-sounding and most stylish wireless speaker system, but also our smartest-ever.
Browse some of our related articles