15th July 2022
Why we love Record Store Day
For 15 years Record Store Day has played an important role in the resurgence in LP buying and promoting the record stores that are often a community's cultural hub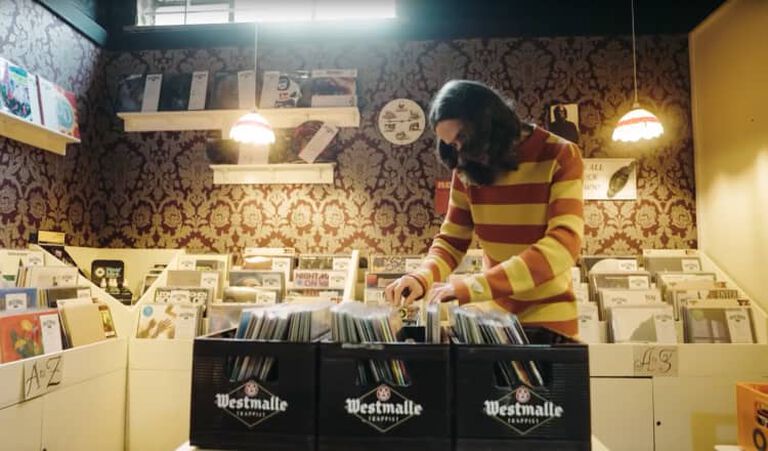 Remember when the Compact Disc was launched and that spelt the end of vinyl? 1982 it was, 40 years ago. But it seems as though predictions of the vinyl LP's demise were more than a little premature. For while CD's best days are well and truly behind it, vinyl has gone from strength to strength in recent years. And not just among people who sit at the older end of the audiophile spectrum, but among a whole new generation of music lovers who's interest points towards an even brighter future for the LP.
There are many reasons why vinyl has endured and has once again grown in popularity, but at least some of the credit must go to Record Store Day. The annual event primarily promotes independent record shops, but has also had an impact on the vinyl market, as this is the format that marks these stores tend to trade in.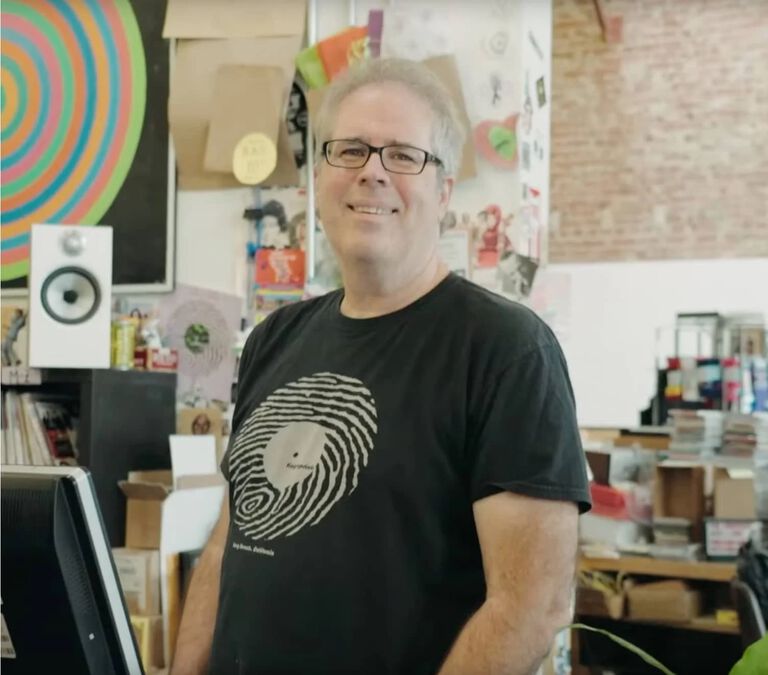 "Independent record stores are important communities because they are the cultural epicentre."
– Rand from Fingerprints Music
Record Store Day
Born in the USA 15 years ago, Record Store Day was devised by a group of independent record store owners to promote the unique culture associated with the stores – I'm sure we can all add or own High Fidelity moment here. Since then, it has grown to become a global phenomenon, with events happening across the globe.
Record Store Day works so well in part because record stores are incredibly important to the areas around them. Not just as a place to buy music, but also as a cultural and arts hub, where theatres can advertise, acts can perform, and who knows, maybe the bands of the future will meet for the first time browsing through 'Urban Jazz M-Z'. As Rand from Fingerprints Music in Long Beach says: "Independent record stores are important communities because they are the cultural epicentre. "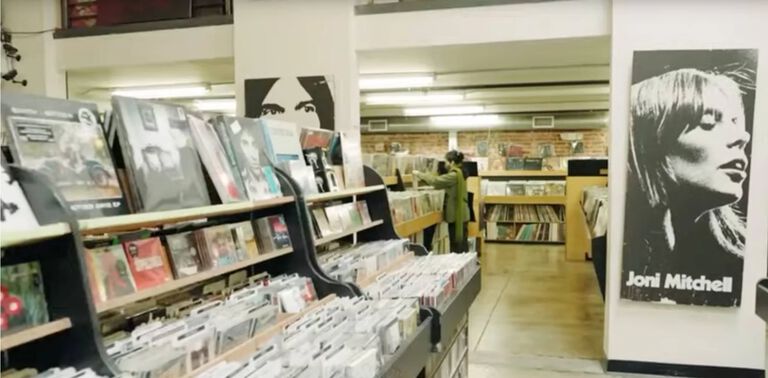 Fingerprints Music in Long Beach
The success of Record Store Day has opened up the community around its stores to even more people. So while many of the same faces will be there queueing up from 6am on the designated Saturday to get the pick of new releases, new faces have appeared. Front in line at Godalming's Record Corner this year was a young woman who had been there since 1am to make sure she got her hands on a prized limited-edition Taylor Swift 7inch single.
That new audience is also getting into vinyl full stop – not just collectors' items. The latest Harry Styles album Harry's House, outsold the rest of the vinyl top 40 on the week of release! He also beat Taylor Swift's one-week vinyl sales record with 182,000, beating Swift's Red which topped out at 114,000.
These are big numbers, with lots of stock required. And that's one of the reason's the Record store Day 2022 is happening again on 18th June. This drop was relatively small compared to April, and was made up of releases that couldn't be manufactured in time for the first date because of capacity issues at the limited number of vinyl plants available being taken up by these big name releases. But it does give people an excuse to visit their local record store again, maybe to pick up those Beth Orton reissues or Sampa The Great's Birds And The BEE9.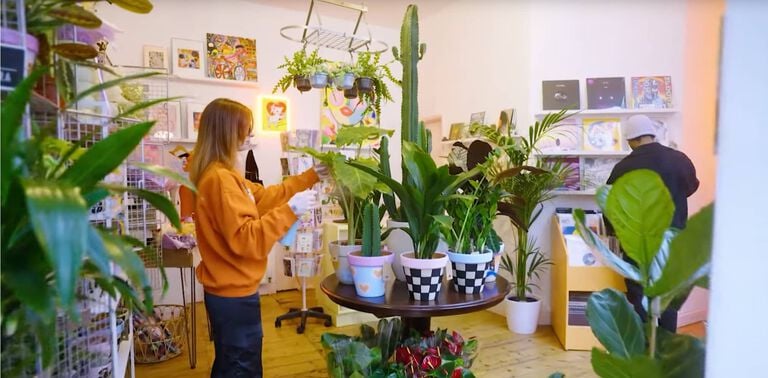 Shrubs and Dubs in Shoreditch
New audience, new music
It may sound counter-intuitive, but the world of streaming is also playing a part in the resurgence of the LP. The streaming organisations algorithms for music discovery are constantly working hard to bring new music to your ears, and with a back catalogue stretching back to the birth of recorded music a lot of the suggestions are 'classics'.
But rather than simply wanting to stream these songs, a new generation are digging into the whole album and then looking to purchase the physical item itself. This in part explains the sheer number of reissues that are coming out onto the market. The cynical among you may say the record companies are just trying to make more money from old music, but by re-pressing long unavailable albums they are doing a service to the younger buyers and also old timers who have worn down their original copy of Neil Young's Harvest over thousands of hours of listening and would actually quite like that new 180g pressing, with an extra album of outtakes, and a new essay.
And where best to browse and buy these records – why your local record store of course. Physical media works best in a physical environment, no matter what the major online retailers tell you.
...a new generation are digging into the whole album and then looking to purchase the physical item itself.
More records, more stores
Not only have independent record stores thrived in the last few years, but their numbers have grown, with new stores opening up and down the country. After almost three decades of steady decline with significant numbers of record store closures, there has been a truly remarkable turnaround with many independent record stores opening new branches in other locations. Southampton's Vililo Records opened up a second branch further down the coast in Pokesdown, Bournemouth, while Godalming's Record Corner opened up a second branch at the excellent Boileroom live music venue in Guildford, allowing gig goers to pick up some vinyl at the same time!
There's also some interesting places that sell records and more of life's essentials, such as great coffee like at Wax and Beans in Bury, Shrubs and Dubs in Shoreditch or maybe even a pub, like the Record Café in Bradford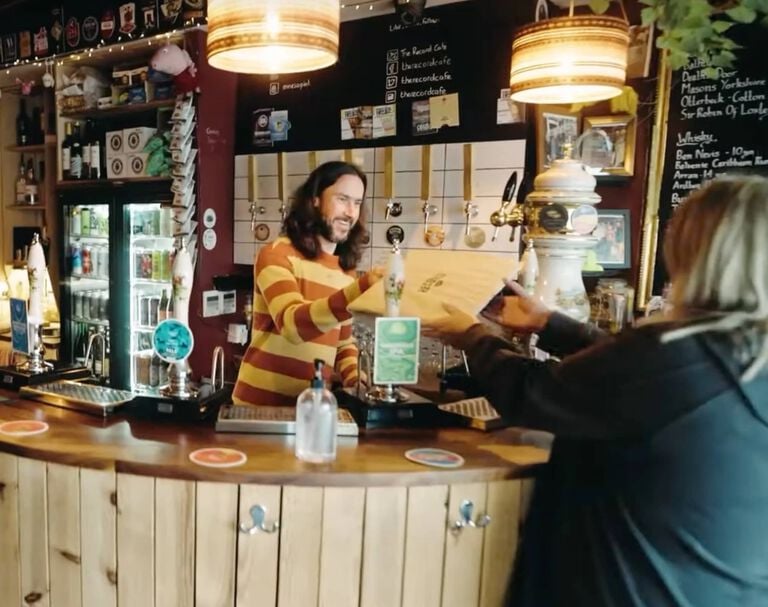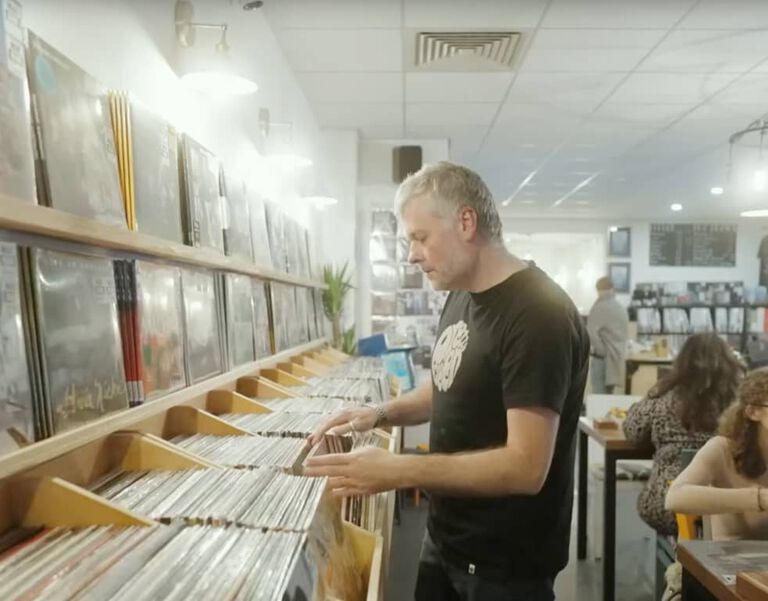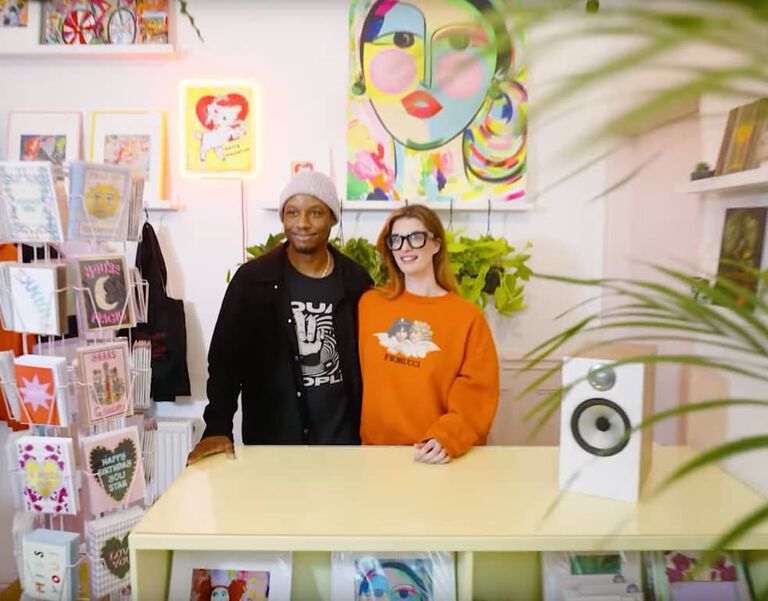 Wax and Beans in Bury, Shrubs and Dubs in Shoreditch, and Record Café in Bradford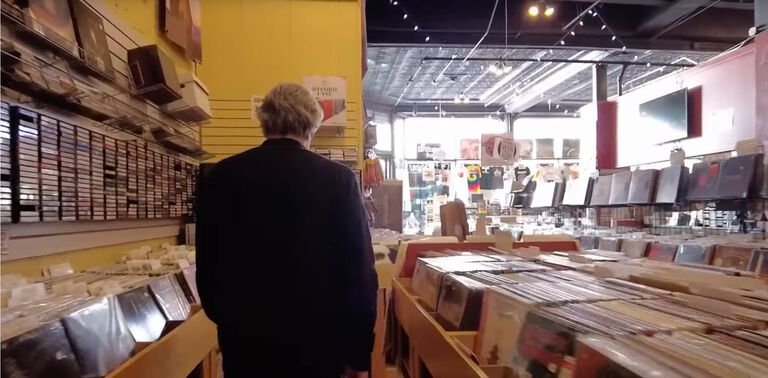 Mike from Homer's Music in Nebraska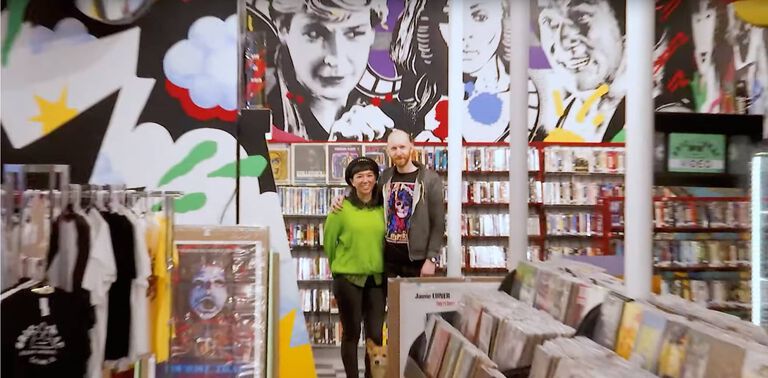 Bric-a-Brac Records, Chicago
You don't need to spend the earth though – we know you have LPs to buy! – so that's why our 600 Series is beloved of music fans the world over, offering exceptional sound at a very reasonable price.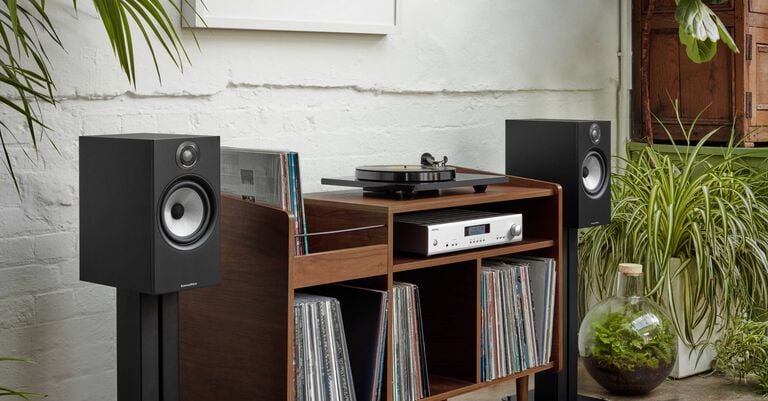 Bowers & Wilkins 600 Series
Browse some of our related articles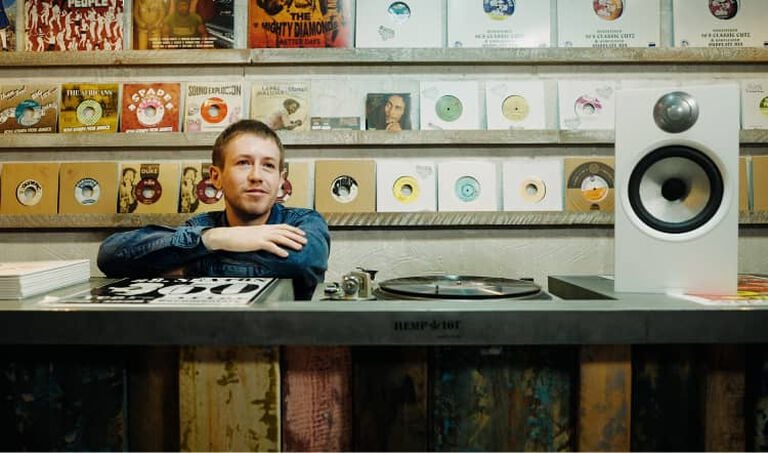 Behind The Counter celebrates the independent record shops driving the vinyl revival
To celebrate the independent record shops that are driving the vinyl revival in the UK and the US, we talk to the record shop owners whose passion and knowledge play a large part in the revival.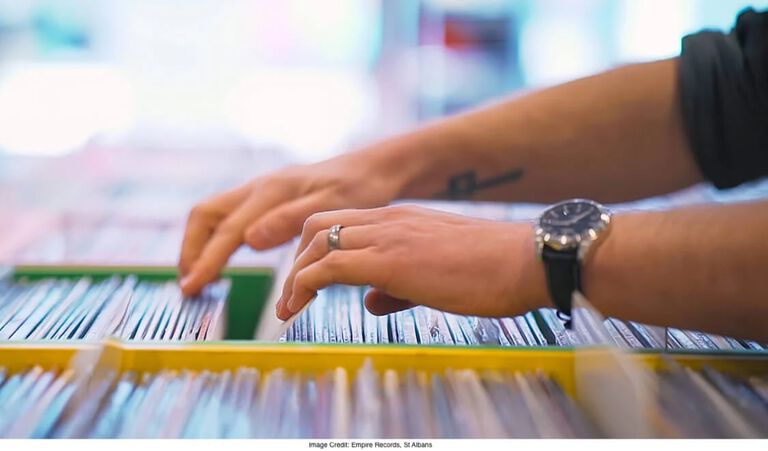 Celebrating Independent Record Stores
Independent record stores, like so many others, have endured a turbulent past 18 months. But the welcome return of the Record Store Day celebrations has seen vinyl lovers flocking back in their numbers, which has provided a timely and much needed boost to the record stores that are at the heart of their local communities.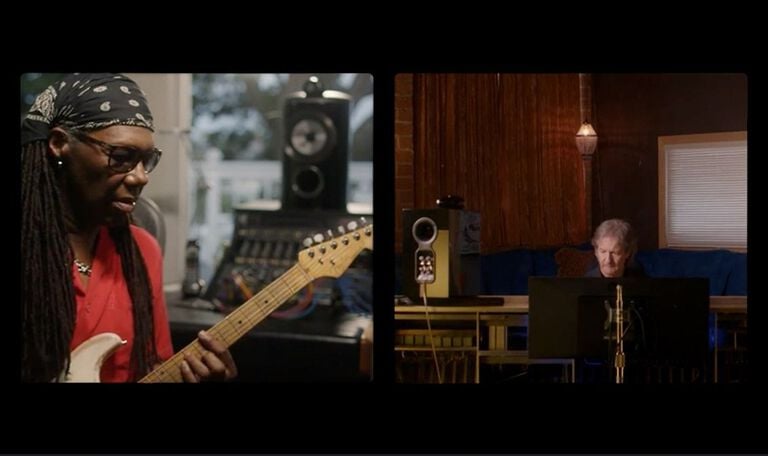 How we make
Directed by award-winning music documentarian Joss Crowley and filmed primarily at the iconic Abbey Road Studios, How We Make provides a unique insight into the creative process of acclaimed artists Little Simz, Max Richter and Nile Rodgers.