Control your entire Bowers & Wilkins wireless audio system using our Music app for iOS and Android. Organize your speakers into groups, integrate your favorite streaming services, and enjoy an unrivaled combination of high-resolution audio performance and absolute convenience.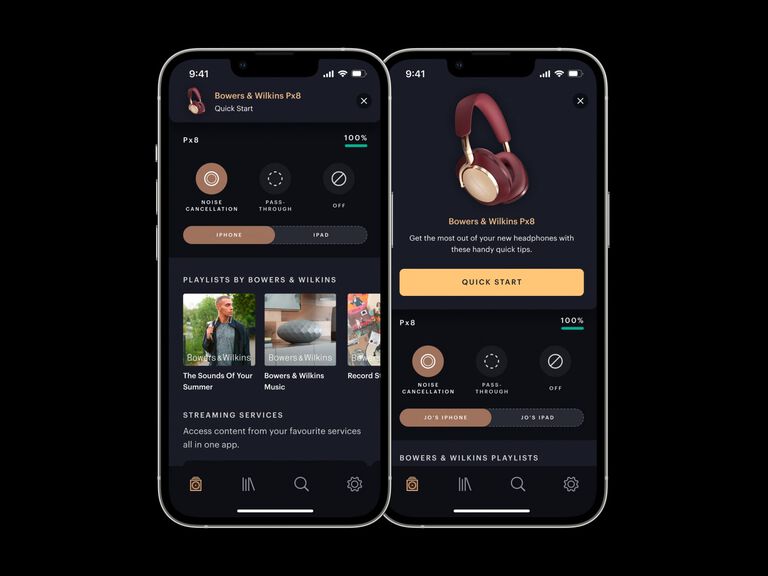 On the move
The Bowers & Wilkins Music app now works with our latest generation of headphones. That doesn't just mean using the Music app for set-up or for adjusting your noise cancellation preferences: it means you can stream music direct from the app to your headphones, so you'll get the same great Bowers & Wilkins experience when you're on the move as when you're at home.
High-quality streaming
The Music App is a breakthrough in both sound quality and user experience, bringing together many of the most popular high-quality streaming services, radio stations and podcasts in one platform, with up to 24-bit/96kHz high-resolution support available depending on your streaming subscription.
Music streaming service availability within the app will vary depending on your region.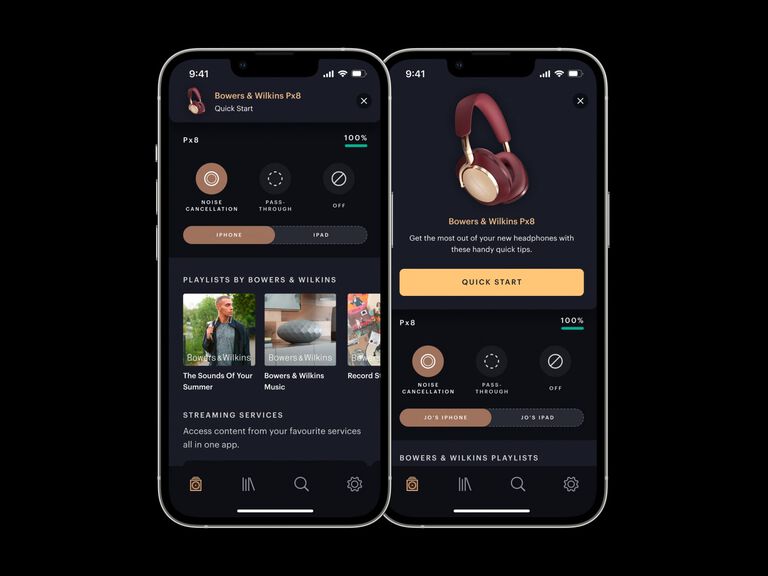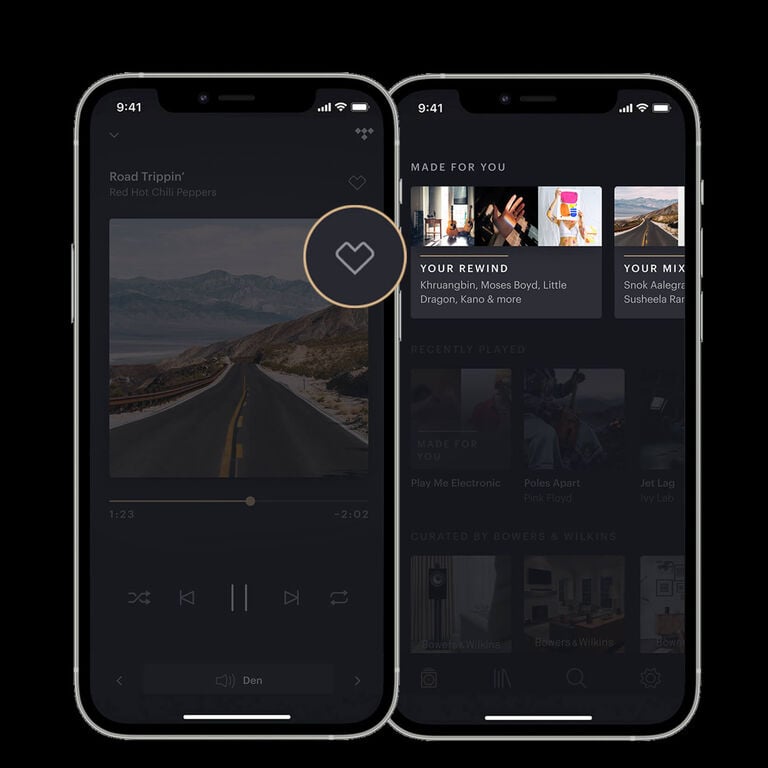 Music you love
Our personalized recommendation features become smarter and more accurate the more you use them. Use the 'heart' symbol to 'love' music that you particularly enjoy and the Music App will begin to learn your preferences, which in turn helps it to tailor its recommendations to your tastes as you listen.