28th March 2023
True Wireless is More: The Benefits of True Wireless Earbuds
A world without wires is delightful to imagine; everything you own connected seamlessly without clutter. We're not there yet, but we're getting close – especially when it comes to headphone technology.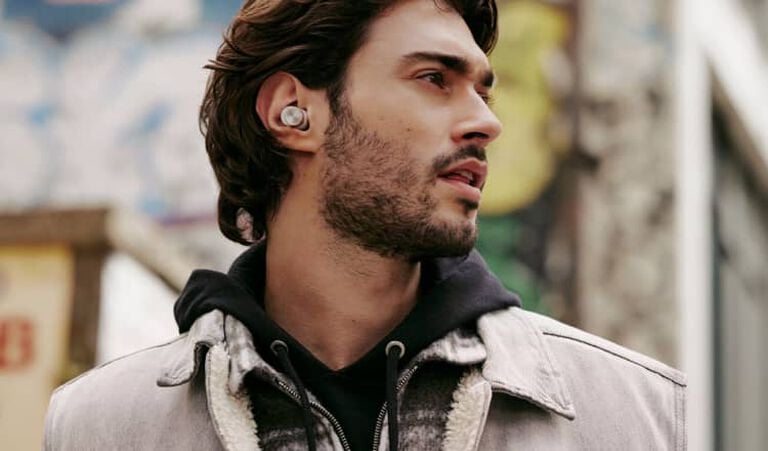 A world without wires is delightful to imagine; everything you own connected seamlessly without clutter. We're not there yet, but we're getting close – especially when it comes to headphone technology.
Apple removed the 3.5mm headphone jack from their iPhone 7 in 2016, making it impossible for users to enjoy their music, or any sound, through wired headphones without the use of their special Lightning adapters. This was a pinnacle moment for wireless technology, as it simply became the more convenient option for listening – assuming you'd get yourself a pair of wireless headphones. The good news is that True Wireless capabilities have improved dramatically during that period, thanks to advancements in technology, a higher demand for wireless earbuds – and let's not forget the sheer frustration from losing that elusive headphone adapter.
Wireless headphones are more accessible now than ever, and it's safe to assume that most music lovers either have a pair of their own or have at least used some. If like us at Bowers & Wilkins, having a great pair of True Wireless headphones to soundtrack your day without restraint is essential, we're here to enlighten you on the joys of True Wireless listening without compromise.
Wireless or True Wireless?
If you're unfamiliar with the main difference between Wireless and True Wireless earbuds, it's primarily about how you transmit sound between the two earbuds themselves. Wireless designs, which these days tend to be mostly used for sports-related use, feature wireless transmission from the source device to the earbuds but at the same time, rely on a conventional cabled audio connection that links one earbud to the other. True Wireless, by contrast, allows both earbuds to work in unison with each other and your audio device without being connected physically to each other in any way.
There are subtle variations in how each version of this process is carried out, but the essence is this: the sound you hear from our True Wireless earbuds is fed wirelessly via Bluetooth from a connected and paired device. This signal is encoded via the source and then, once it reaches the earbuds, is decoded for your listening pleasure.
That's the short version. The more valuable aspect of this article is to showcase the valuable benefits of True Wireless technology – and to debunk any common misconceptions.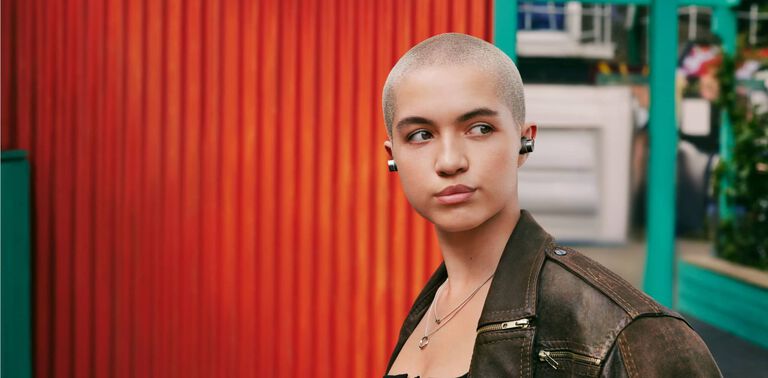 Convenience that caters to you
The absence of any physical connection to an audio source is undeniably convenient; flexibility and freedom of movement are the primary advantages. The ability to enjoy your music, immerse yourself in a podcast or take an important phone call without restriction is liberating and allows for more effortless multitasking. These benefits come in handy when travelling, performing day-to-day tasks, or even sleeping (if you like to tune in to something while drifting off) – it's just easier to do almost anything.
Doubling down on the convenience factor, many wireless set-ups allow you to switch seamlessly between devices, providing smoother transitions throughout the day and delivering a more immersive, uninterrupted listening experience. With our Pi7 S2 and Pi5 S2, for example, you can 'toggle' between two paired devices as and when you need without having to pair again each time you want to listen.
But what about sound quality?
Of course, sound quality is of the utmost importance, especially if you're passionate about music. It's still a common viewpoint that wireless connections are not as high-quality as their wired predecessors – but it's not quite that simple. Yes, wired headphones deliver exceptional sound, but in the hands of the right engineers, a decent pair of True Wireless headphones can be very capable too.
Here's why. In a traditional cable-connected set-up linking to a mobile device over a 3.5mm socket, a significant proportion of the audio 'heavy lifting' is being done by the mobile device itself, including the digital-to-analogue conversion, the preamplification and the amplification. Yes, there are ways to bypass that limitation using external digitally connected DACs that plug into the mobile device as accessories – but while that can work very well, it's also a purist approach that not every listener wants to explore.
By contrast, in a modern wireless headphone or earbud, all those same audio activities – digital-to-analogue conversion, DSP and EQ, preamp and amp stages – are built into the headphones or earbuds themselves. In other words, they're controlled not by the manufacturer of the mobile device, but by the audio engineers responsible for engineering the headphones or earbuds. That gives back a lot of control over the final sound quality you hear to engineers like ours – and that, in turn, brings lots of benefits. So yes, it's true that wireless transmission has its drawbacks – but at the same time, it has advantages too.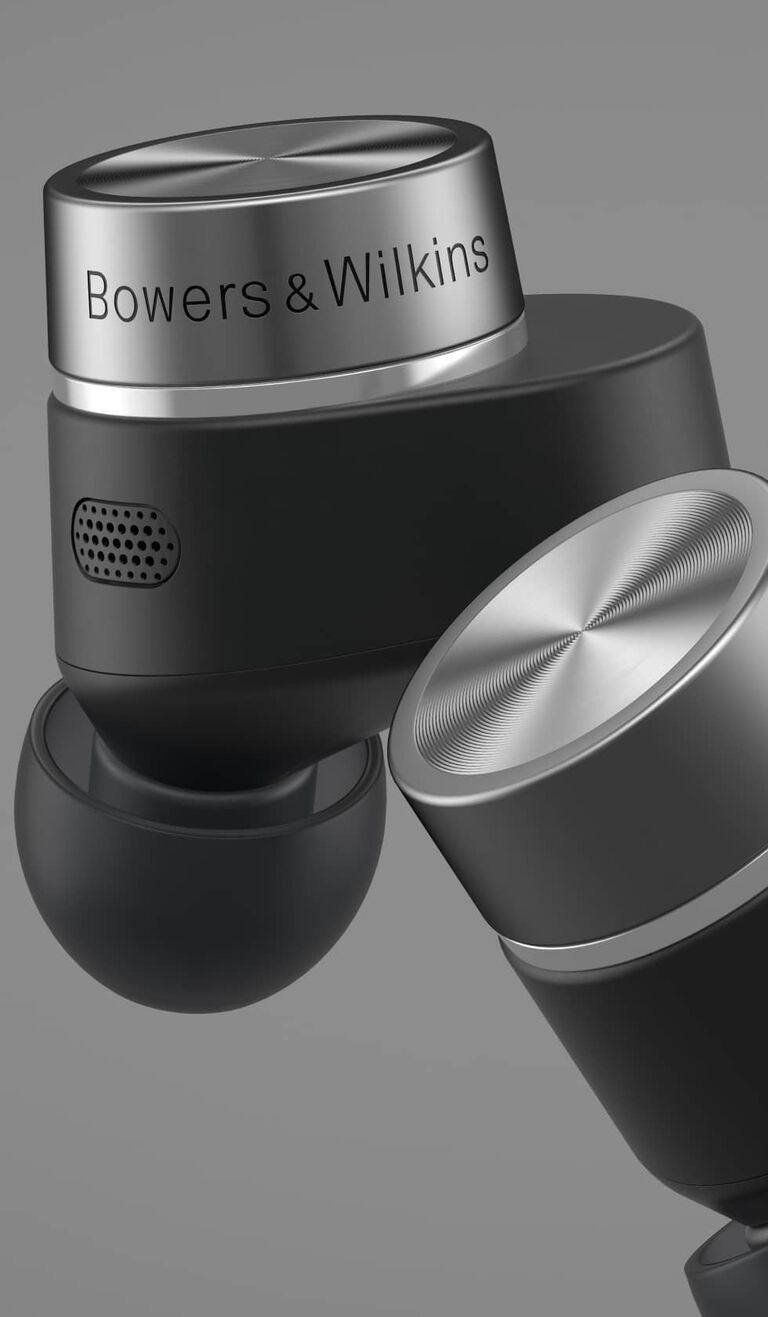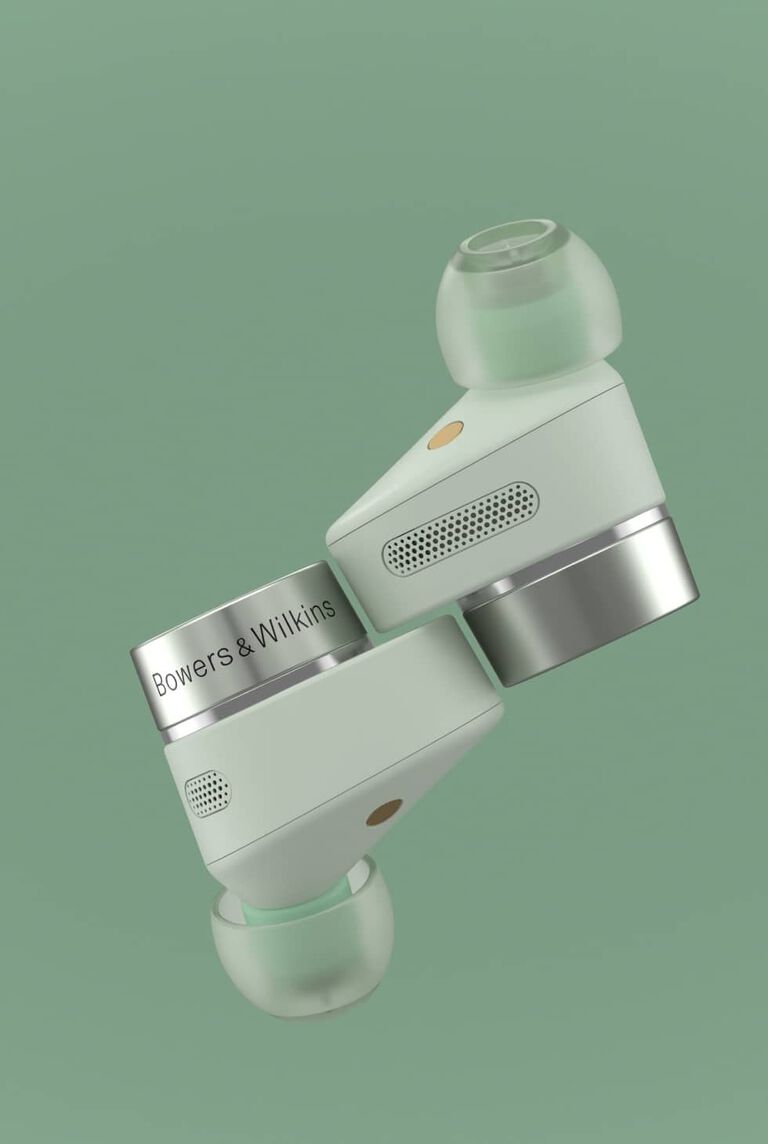 A new age of Hi-Fi streaming
Beyond that, Bluetooth itself is evolving. Originally, Bluetooth provided significantly compressed audio quality, but now, thanks to the likes of Qualcomm® aptX™ Adaptive and aptX HD audio technology and other codecs such as LDAC, this has drastically improved for high-quality listening. The next generation of Bluetooth promises to go even further for audiophiles: the new aptX Lossless technology claims to provide lossless CD-quality streaming.
Teaming the best possible Bluetooth transmission you have access to with the premium tiers offered by music streaming services such as Deezer, Qobuz and TIDAL via the Bowers & Wilkins Music App will allow you to enjoy your music at the highest quality.
Stronger connectivity
A strong connection between your paired audio source and your earbuds is essential and helps fully immerse you in your music without interruption. Just as many of the other aspects of wireless technology, wireless transmission has made some considerable strides in improvement. It's now possible to enjoy your wireless listening from up to 25 metres away from your source, enhancing the already flexible benefits of wirelessness.
Additionally, even if your audio source doesn't support aptX Bluetooth, the latest Bowers & Wilkins earbuds have you covered. Using the innovative audio retransmission feature built into the Pi7 S2, you can stream audio wirelessly from a wealth of devices, such as in-flight entertainment systems, laptops and more just by connecting the Pi7 S2's smart case to your source component via a 3.5mm Jack or USB-C – essentially using the charging case as a wireless retransmission dongle.
Quality meets practicality
With the tools for wireless listening constantly evolving – and building on the already ground-breaking features of many models – it's time to change how we think about wireless headphones. Quality wireless listening is now a reality. You can enjoy the crisp highs and subtle nuances of your favourite recordings, coupled with the undeniable convenience that wireless provides.
And excitingly, there's much more to look forward to in the way of advancements. With stronger connectivity of multiple devices plus enhanced sound quality from even more sophisticated audio transmission technologies, True Wireless is here to stay, and it's only going to get better.
Browse some of our related articles